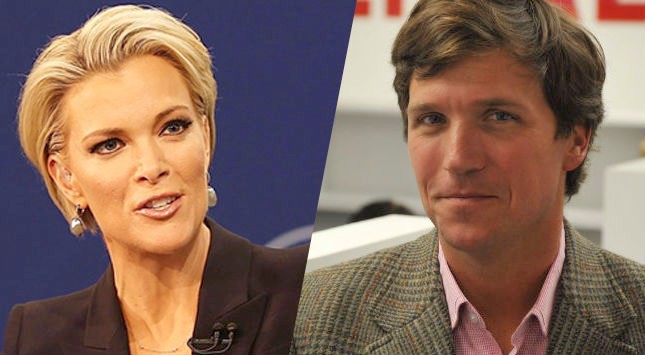 The not-so-long wait for Megyn Kelly's prime-time Fox News replacement is over. The cable news network has officially announced that Tucker Carlson will be taking over Kelly's coveted 9 p.m. spot. This announcement comes two days after Kelly revealed her impending defection to NBC. Multiple rumored names surfaced as possible replacements (including The Blaze's Tomi Lahren), but Fox found went in-house with Carlson.
The Fox News host first arrived at the network in 2009, and in November, he began to host Tucker Carlson Tonight at 7 p.m. Fox News Chairman Rupert Murdoch said he was impressed with the work Carlson did in only two months and thinks he can carry that success over to the new timeslot:
"In less than two months, Tucker has taken cable news by storm with his spirited interviews and consistently strong performance. Viewers have overwhelmingly responded to the show and we look forward to him being a part of Fox News' powerful primetime lineup."
Carlson has provided some noteworthy moments on the network, including his contentious interview with Teen Vogue's Lauren Duca about Ivanka Trump. Some have also speculated that Carlson's success with a younger demographic was a key reason for his promotion:
With Carlson's ascension to the top of the Fox News mountain, the network now has a male-dominated prime-time schedule with Bret Baier, Sean Hannity, and Bill O'Reilly coming right after one another. Fox may be trying to work on that, as it announced that America's Newsroom anchor Martha MacCallaum will be taking over Carlson's slot. Carlson has held his own on the network, but it remains to be seen whether he can carry the same bravado as Kelly, who asserted herself as a driving force in the media.
(Via Fox News)