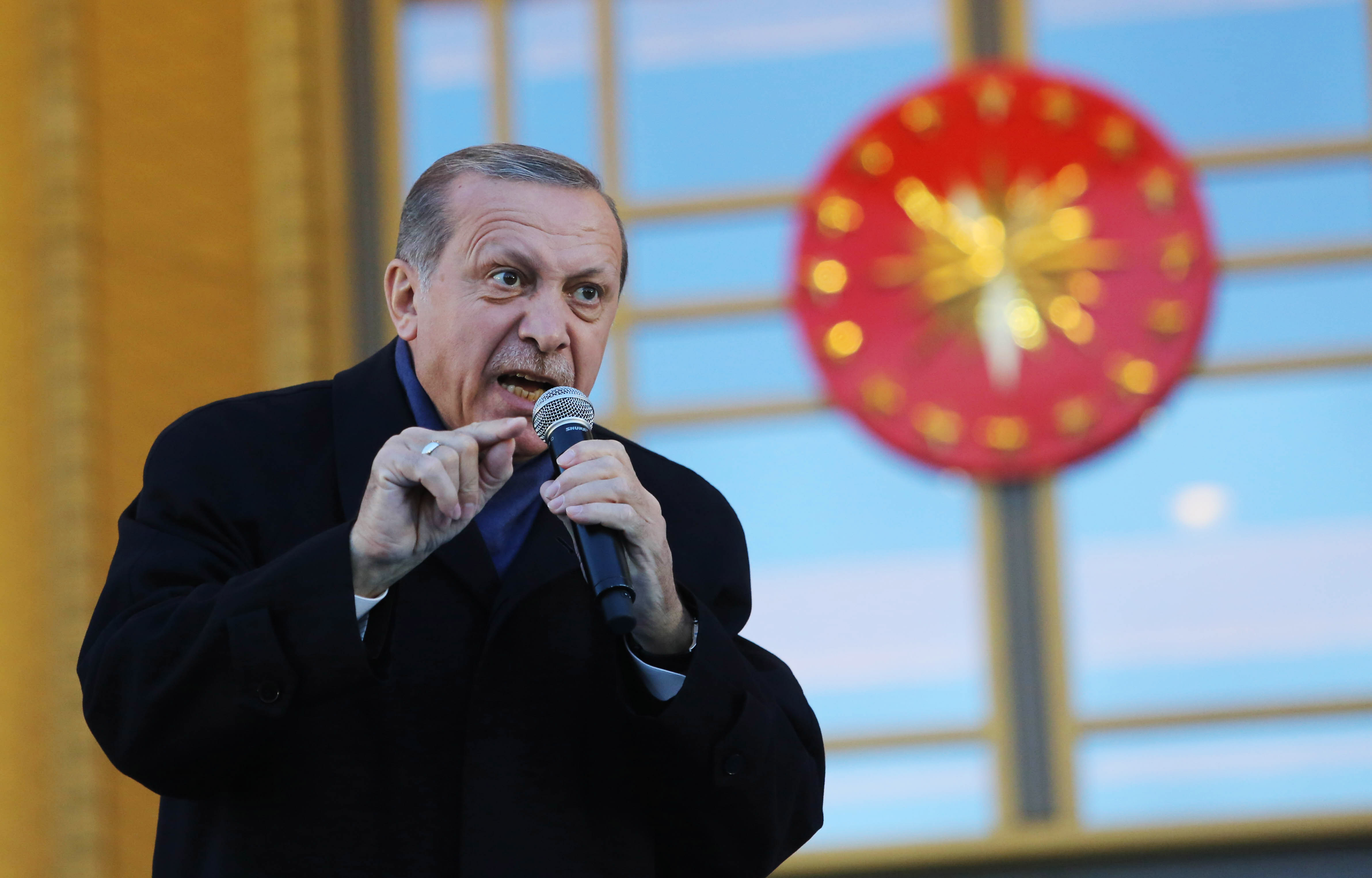 On Sunday, in a referendum that is already under voter fraud suspicions, Turkey very narrowly voted to expand the constitutionally allowed powers of its president, Recep Tayyip Erdogan, and reduce the influence of the Turkish parliamentary system. In response to international observers asking for a review of votes, Erdogan said, "Know your place."
In an interview with CNN, Erdogan went on to say that even with sweeping new powers, he is not a dictator.
Erdogan rejected accusations that he supported the new powers out of a desire to empower himself rather than improve Turkey's political system. "The system represents a change, a transformation in the democratic history of Turkey," he said.

Under the revised constitution, Erdogan will be able to abolish the post of Prime Minister and assume broad new powers to rule by decree. The new arrangements give him the power to appoint a cabinet and some senior judges. The power of Parliament to scrutinize legislation is curbed.
Erdogan was quick to say that none of this means anyone should be concerned. "Where dictatorships exist, you don't have to have a presidential system," he told CNN. "Here we have a ballot box… the democracy gets its power from the people. It's what we call national will."
The narrowness of the vote is curious as Erdogan faced an attempted coup last year as well as a horrific terrorist attack, leading to a crackdown on dissent. However, supporters of the "Yes" vote believe a strong centralized leader will help Turkey the most.
Erdogan, who has a contentious relationship with the EU, did not received congratulatory calls from European leaders, but did receive one from Donald Trump. Though this looks an awful lot like Trump congratulating a man who the State Department and other democracies think is undermining democracy, it's important to note that after Trump won the general election, Erdogan congratulated him.
(Via CNN)