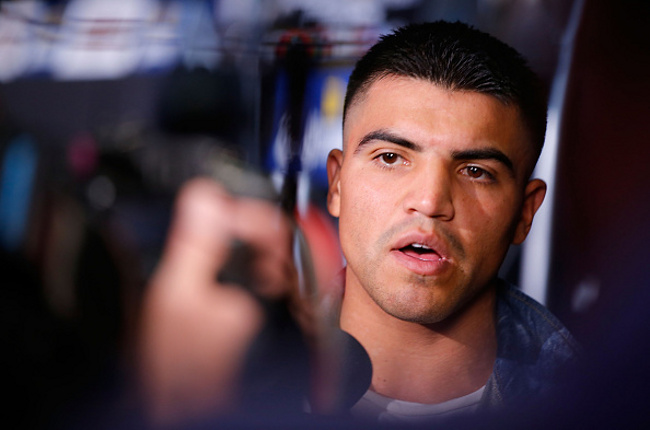 It's been several months since boxer Victor Ortiz was last seen in the ring, but he seems to still have his fighting spirit intact. According to TMZ, the former Dancing with the Stars contestant was arrested in Pasadena, Calif. for assault with a deadly weapon. That weapon, by the way, happened to be his foot.
The arrest took place Saturday at the Rose Bowl during a Kenny Chesney concert. Witnesses saw Ortiz and his brother exchange some heated words with a man in the crowd, which eventually led to a physical altercation. The alleged victim somehow ended up on the ground, and that's when Ortiz supposedly gave him a stomping.
Cops eventually broke up the fight and arrested the boxer and his brother. Ortiz received a charge for felony assault with a deadly weapon, which is what will happen when you decide to use someone's body as a soccer ball. Strangely enough, this is not the first fight to occur at a Kenny Chesney concert this year.
He was booked and eventually released on $30,000 bail.
(Via TMZ)