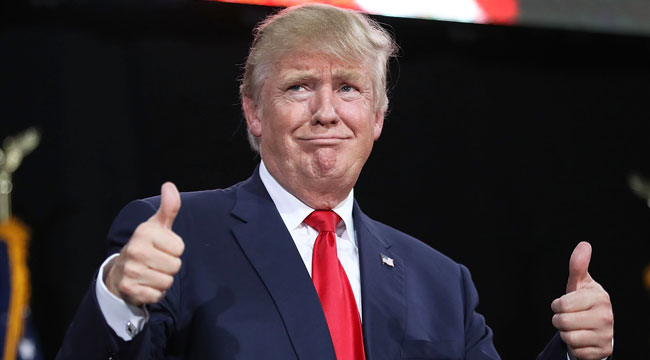 The Government Accountability Office can now be added to the list of entities probing President Trump's ethics and motives, as it will be investigating Trump's Presidential Advisory Commission on Election Integrity (PACEI). Ever since the commission was formed, critics have said it's nothing more than a half-baked effort to boost the President's ego. After five months of the commission's existence, Senators Michael Bennet (D-Colo.), Cory Booker (D-N.J.), and Amy Klobuchar (D-Minn.) wrote to the GAO:
"Without any PACEI response to Congressional inquiries, we fear that the manner in which the PACEI is conducting its work will prevent the public from a full and transparent understanding of the Commission's conclusions and unnecessarily diminish confidence in our democratic process."
That was sent last week. After deliberating, the GAO came back concluding that this indeed "is within the scope of its authority." The nuance there is important, as the Senators didn't write concerning the legality of the commission itself. Instead, they want the GAO to examine the way that PACEI is obscuring the work it's actually doing, and therefore in turn is obscuring Americans' confidence in their own voter rights.
Even though Trump won the electoral college, he's continued to insist that the election was rigged. And as recently as last week, the President has continued to insist that any suggestion he might have been involved in Moscow's attempts to undermine American electoral processes is just "a hoax." But the Russians did indeed interfere, with mounting evidence from Facebook and Twitter showing that Moscow was engaged in propaganda and psych-ops through social media channels.
As for the erosion of voter rights, the GAO hasn't concluded anything yet. Yet as Arizona and other states gear up for what already appears to be a wild ride through mid-term elections, the results of the GAO's five-month review can't come soon enough.
(Via The Hill)