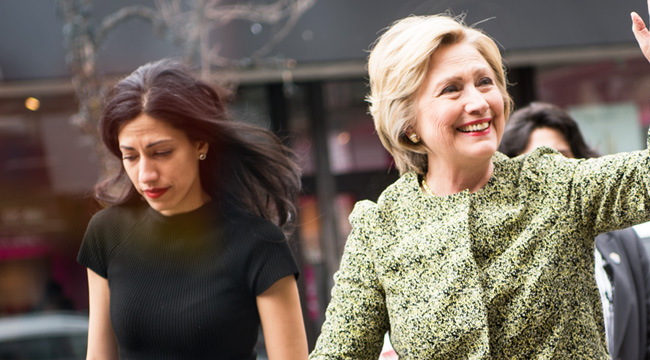 On Saturday, Hillary Clinton spent three and a half hours being interviewed by the FBI over the private email server she used as Secretary of State. The scandal has cast a shadow over Clinton's presidential campaign and weighs heavily upon her perceived trustworthiness as a candidate. Attorney General Loretta Lynch has revealed that she will defer to the eventual FBI decision on whether or not to indict Clinton, but the prospect of an actual indictment doesn't seem likely.
Regardless of the projected outcome, the controversy remains lodged in the public consciousness, and WikiLeaks celebrated Independence Day by publishing 1,258 of Clinton's emails. This data was released by the State Department in February (through a Freedom of Information request), and WikiLeaks gathered up all emails tied to the Iraq War in one tidy dump.
Curious visitors can search by sender, subject, and keyword, but good luck on finding anything juicy in a timely fashion. Countless emails, particularly from Clinton aide Huma Abedin, are simply copy/pastes of AP and Washington Post articles. There are plenty of forwarded letters from other world leaders to Clinton too. One tidbit refers to a note from Bono and wife Ali, and there are several messages about an Oprah appearance. At one point, Abedin apologizes for Al Gore's pushiness in wanting to speak with Clinton.
Of course, it is impossible to comb through every one of these emails in one morning. Perhaps someone will dig up a true bombshell at some point, but the most revealing detail in this investigation actually arrived last week. During a deposition, Abedin admitted that Clinton burned a number of daily schedules: "If there was a schedule that was created that was her Secretary of State daily schedule, and a copy of that was then put in the burn bag, that … that certainly happened on … on more than one occasion."
In response, former U.S. spokesman at the United Nations Richard Grenell told the New York Post, "I've never seen anyone put their schedule in the burn bag — because every one of them had a state.gov email address and therefore their daily schedules became public records, as required by law." Grenell served at the State Department for eight years under two other Secretaries of State, who both freely passed around their schedules. Why Clinton burned her schedules shall remain a mystery.
In the meantime, this WikiLeaks dump will remain big news. In June, founder Julian Assange spoke with ITV with assurances that this data drop would provide "enough to indict her." But he also believed that Lynch would never indict Clinton: "That's not possible that could happen."
(Via Wikileaks, New York Post & Fox News)