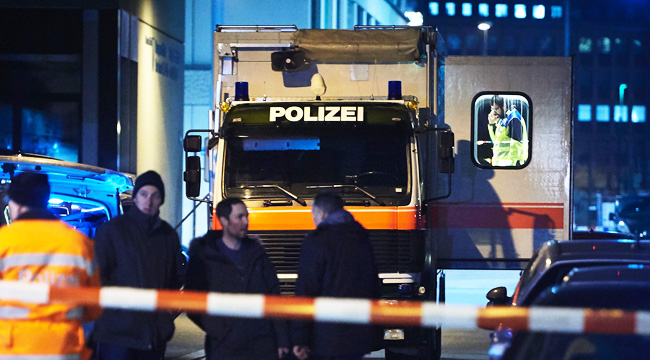 New details are emerging regarding a Monday shooting in Switzerland, where a gunman injured three people after opening fire in a Zurich mosque. Officials revealed that the 24-year-old suspect, a Swiss citizen of Ghanaian descent, was found dead after an apparent suicide, as reported by The New York Times. Further, police were already searching for the same suspect in connection with a fatal stabbing of a "friend" whose body was found at a playground.
The Zurich event capped off a tragic day across the globe on Monday. In the space of a few hours, an off-duty Turkish police officer shot and killed a Russian ambassador, and a truck drove into a Berlin Christmas market, killing 12 people. However, Bloomberg reports that officials don't believe there are any connections between the Zurich shooting and the other two events.
Because of the nature of the mosque shooting, some initially believed the crime to be an act of terrorism, but Swiss officials are now dismissing the theory. During a Tuesday press conference, Christiane Lentjes Meili of the Zurich police said in a surprising development that the shooter may have had links to the occult: "There were certain indications that the perpetrator may have had an interest in the occult. There is no indication of a link to terrorism or to Islamic State."
The New York Times adds that a search of the gunman's apartment made his occult interests apparent, although authorities aren't clarifying exactly what they found. The shooter didn't have a criminal history beyond a bicycle theft, and Swiss officials have not stated a suspected motive for his actions.
(Via The New York Times & Bloomberg)