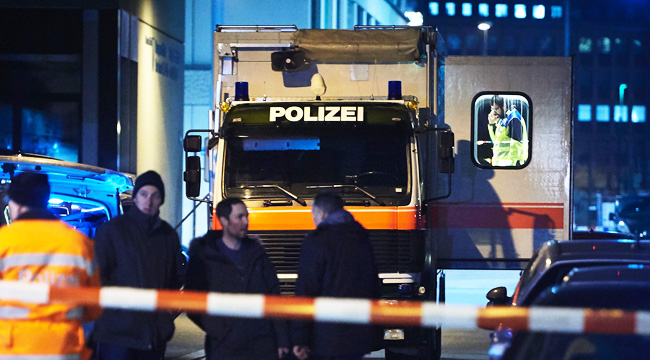 Three people were injured after a man opened fire at a mosque in Zurich, Switzerland on Monday, as reported by The Guardian. The suspect has yet to be identified and is on the run after fleeing the scene.
Authorities are still trying to piece together what exactly happened at the mosque. Police and other authorities swarmed the area after the shooting was reported and safely locked down the area. A body was found near the shooting location, but are not sure if it has any relation to the gunman they are looking for, as investigators are currently operating under the barest of descriptions.
Attacks by gunmen remain rare in Switzerland despite a relatively high rate of gun ownership (approximately 8.2 million people) in the country. The Associated Press notes how men are allowed to keep their weapons once they retire from the military, which may be a contributing factor to the country's ownership rate.
This news follows two other significant events of global violence today. An off-duty Turkish cop shot a Russian ambassador during his speech at an art gallery in the Turkish capital of Ankara, In addition, a truck driver plowed into a Christmas Market in Berlin.
(Via The Associated Press & The Guardian)