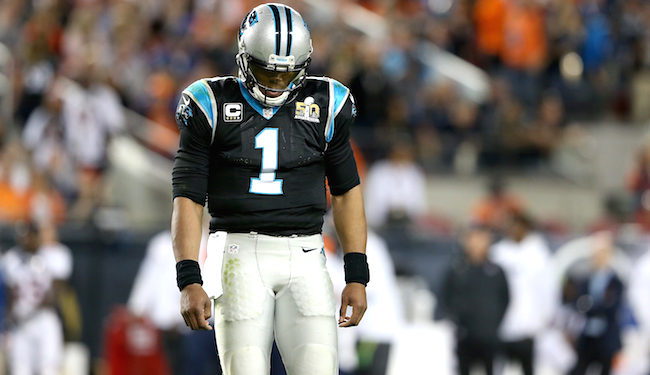 The Carolina Panthers are very good at Twitter. The Panthers' social media editors have rebuffed the Redskins, roasted Rainn Wilson, and brilliantly responded to Spelling Bee participants dabbing. Even the players are pretty good at it, as they wonderfully messed with Michael Oher by congratulating him with Blindside GIFs when he resigned with Carolina last week.
The Panthers continued to be good at Twitter, with this exchange with the Warriors following their devastating Game 7 loss to the Cavaliers in the NBA Finals Sunday night.
That's very good tweeting and another example of how the Panthers are up there with the Portland Trail Blazers for best team Twitter account among the four major U.S. sports.
Unfortunately for Carolina, despite their good tweet, they were once again bested by the Broncos, who just had to get involved by bringing back memories of Denver's domination over the Panthers in Super Bowl 50.
Totally not cool, Broncos. Pretty funny, but uncool nonetheless.