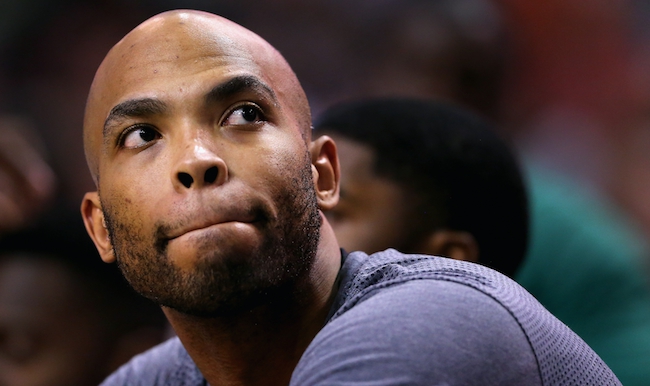 Derrick Rose is playing his best basketball since the series of knee injuries that began his decline. Doug McDermott has shown flashes of living up to his draft status, and Nikola Mirotic poured in a career-high 35 points earlier this week. Jimmy Butler has returned to the lineup after missing more than a month with ongoing knee pain, too.
But individual success only means so much in a team game like this one, a reality the woebegone Chicago Bulls are finding out the hard way.
Fred Hoiberg's team is 36-35, sitting one and-a-half games behind the surging Detroit Pistons for eighth place in the Eastern Conference with just under three weeks left to play. It's do-or-die time for Chicago, basically, yet the Bulls as a group continue performing to their season-long trend of maddening inconsistency – or even the more depressing level below it.
After his team lost a second consecutive game to the lowly New York Knicks on Thursday night, Taj Gibson told ESPN's Nick Friedell that he is "embarrassed" to be wearing red and black as Chicago plays so poorly when it matters most.

"Hell yeah, I'm embarrassed," Gibson said after the Bulls' 106-94 defeat. "I take pride in wearing this jersey. I love wearing the Bulls jersey. Especially what we've been through, I take pride in playing for Chicago. When I wear that jersey, I try to go out there and play my heart out. And it's frustrating when we come up short, and we look at ourselves, we're losing to … I don't want to criticize any[body], [but] trash teams. Everybody's in the NBA for a reason, but we're playing against teams that are not playing for anything, and we're just laying down."

[…]

"It's just, it's hard, man. It really eats me up inside. It's really hard to sleep at night knowing it's coming down to the wire, and our effort isn't there. It's really frustrating."
Butler, meanwhile, talked of the Bulls needing to "flip the switch" and "find ourselves in the playoffs." There's just one problem with that strategy, of course: It's looking increasingly likely this franchise won't get there for the first time since 2007-08.
Seven of Chicago's final 11 games are against teams that would make the playoffs if the season ended today. It has a pair of crucial matchups with the Indiana Pacers and Pistons next week, and will also face the Atlanta Hawks, Houston Rockets, Miami Heat, and Cleveland Cavaliers as those teams battle for postseason seeding.
The Bulls don't have an easy road to making up the one and-a-half games by which they currently trail Detroit, and haven't exactly been playing their best as the most crucial portion of the schedule dawns. Though only three of Chicago's past 10 losses have come to teams below .500, just two of those defeats have come by less than double-digits and it boasts just one victory this month over a team with a winning record.
The 10th-place Washington Wizards, one game behind the Bulls, have an easy finish to the regular season. John Wall and company hold the tiebreaker over Chicago, too, and the Pistons will as well no matter the outcome of their tilt with Chicago on April 2.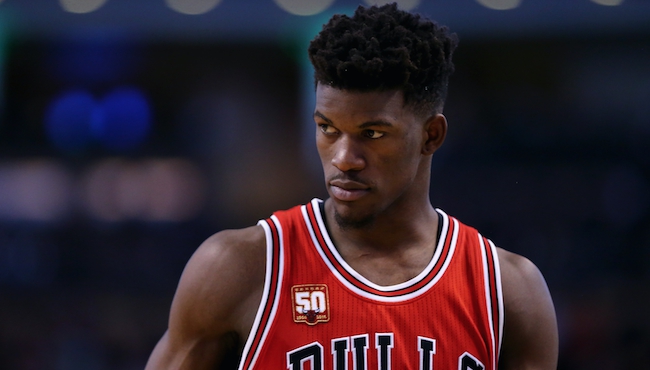 It's not quite all bad news for the Bulls, though. Detroit's remaining schedule is even more difficult than theirs, and Chicago's season ends with consecutive games versus the bottom-dwelling New Orleans Pelicans and Philadelphia 76ers. The Windy City's club will own the tiebreaker over seventh-seeded Indiana if it beats the Pacers next week.
Regardless, the Bulls' chances at an eighth-straight playoff appearance are far longer than anyone anticipated before the season began. If Gibson is embarrassed now, just imagine how he'll feel if he's sitting at home come mid April for the first time in his career. That development would be a monumental disappointment for Chicago given preseason expectations and the talent of this roster, but not exactly surprising given the overall tenor of this year as a whole, either.
Stay tuned.
(ESPN)