Today over at Bleacher Report, Howard Beck identified three big-name stars who could find themselves on the trade block this coming season: Carmelo Anthony, Joe Johnson, and DeMarcus Cousins. There's a host of reasons why each of these players have either fallen out of favor with management or are simply ready to move on to a new situation.
So who's the most likely to get traded? It's a difficult question to answer since there are all sorts of complications involved in each scenario, but none are far-fetched enough to rule them out entirely. What follows is a ranking in order of most-to-least likely to be traded at some point in the coming season.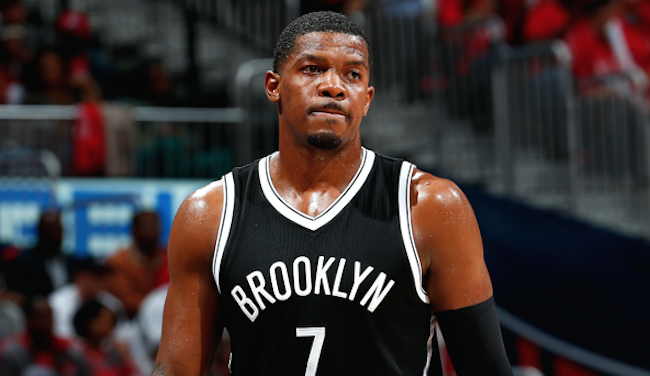 Joe Johnson
Johnson is the one most likely on the block, for myriad reasons. The Brooklyn Nets have arguably been a bigger train wreck than the New York Knicks the past few years, and since the Russian billionaire Mikhail Prokhorov purchased the team, their spending has been out of control. They've mortgaged their future by both overpaying questionable stars and acquiring others at the expense of numerous future draft picks.
But they took a few steps in the right direction this summer by buying out Deron Williams and subsequently freeing up significant cap space. They've reinforced their commitment to rebuilding, getting younger, and being more fiscally responsible, and Johnson simply isn't part of that equation. But they were unable to find any takers for him this offseason, partially because of his enormous contract. He's set to make nearly $25 million this season but will be an unrestricted free agent next summer, so the pressure is on for Brooklyn to at least try to get something in return.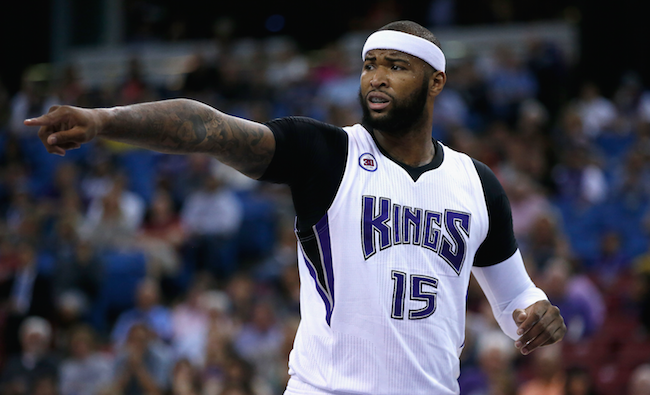 DeMarcus Cousins
Boogie has perhaps been in the most volatile situation of the three so far. From the start, his relationship with new head coach George Karl has been tenuous, at best. That situation was exacerbated this summer when Cousins caught wind of a rumor that Karl had been actively trying to trade him. But owner Vivek Ranadive and team president Vlade Divac have both insisted that Cousins won't be traded, and they've attempted to squash their purported beef entirely with an "everything's hunky dory" Instagram post.
Still, it's a long season, and both are incredibly stubborn individuals. Their level of success by the midway point of the season could potentially determine their respective futures with the franchise, and if we had to guess, Karl would be the expendable one in this scenario. However, Cousins could simply decide that he's had enough of all the instability and demand a trade. After all, he's had three different coaches in as many years, one of whom Cousins happened to particularly like and really connected with but was perhaps unjustly fired following a rocky start to the season.
If his name does indeed get floated around, you can bet there will be a lot of listeners, and this could potentially result in one of the biggest blockbuster trades of the season.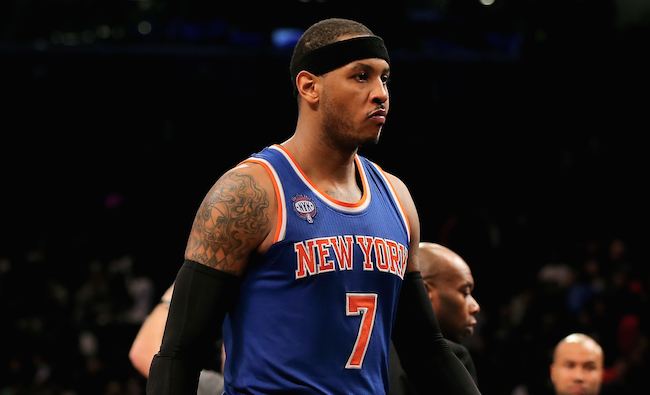 Carmelo Anthony
Just a year into his massive $120 million contract, it's becoming clear to everyone – even Syracuse coach Jim Boeheim – that, in the words of G.O.B, he's made a huge, tiny mistake. The Knicks haven't made the playoffs in two years, and despite a few nice additions to their roster, they aren't equipped to do so this season either. Rookie coach Derek Fisher and president Phil Jackson have both seemed in over their heads at times, while 'Melo and his teammates have struggled to figure out Tex Winter's once-vaunted Triangle Offense.
To make matters worse, it recently came to light that Anthony wasn't exactly happy with how the front office bungled its opportunity to pitch LaMarcus Aldridge in free agency by insisting he would play center. Aldridge has revealed that the Knicks did, in fact, have a legitimate shot at signing him but was ultimately turned off by the prospect of playing out of position.
All of that ineptitude and dysfunction has surely taken a toll, and that's compounded by the fact that Anthony just turned 31 and cannot afford to waste the few remaining years he has left in the prime of his career. But he also has a no-trade clause in his contract that he would have to waive before the front office would even think about moving him, and even then, they'd have to get a considerable return on investment or risk destroying what little morale is left among their impatient fan base. Sorry, Knicks fans. You just might be stuck with him.
[Via Bleacher Report]