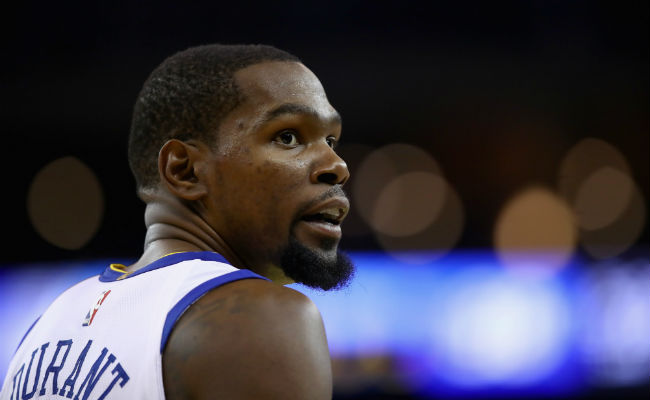 The NBA All-Star Game had its first draft on Thursday, and the biggest story was that LeBron James managed to snag his former Cleveland Cavaliers teammate Kyrie Irving with his draft picks.
Once that initial wonder had passed, others noted that he indeed did take teammate Kevin Love, and that Love will get to play with his UCLA teammate Russell Westbrook. Also on James' team is Kevin Durant, one of three potential Golden State Warriors that James could have drafted out from under fellow captain Stephen Curry.
Durant posted a photo on his Instagram story on Thursday night of him wearing a shirt with LeBron's face on it, co-opting a meme about his choosing the Warriors with a The Players' Tribune story a few years ago. But the best part of the post is that he claimed he was the first overall pick in the draft.
That goes along with conventional wisdom, though it's impossible for us to know if he was because the draft was not televised. Unless, of course, if Durant tells us that he was indeed taken first overall.
Props to Durant for his honestly, but the easy fix is to make none of this a secret: televise the dang draft next year. After all, it's what the captains want.