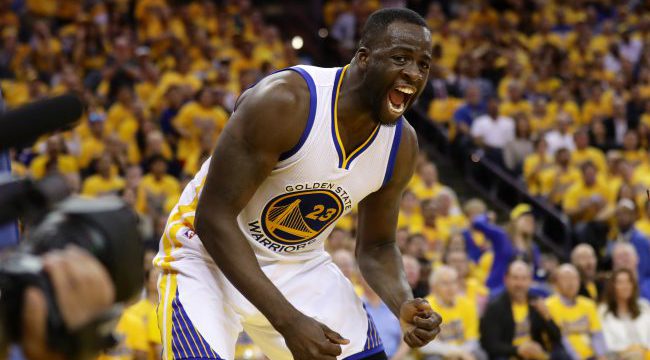 When the Golden State Warriors roared back to snag Game 6 of the Western Conference finals right out from under the host Oklahoma City Thunder, it was perfectly fair to assume that the defending champs would hold the upper hand in Monday night's Game 7. The Thunder were on the brink of their first Finals appearance since 2012 until Klay Thompson went total flame emoji, Steph Curry pitched in with a few huge shots, Andre Iguodala transformed into the Matrix and Oklahoma City withered in response. It's safe to say that momentum is now firmly back with the Warriors, who get to play Game 7 in front of their crowd in their gym.
The NBA may have felt the same way you do. In fact, the league's official Facebook page lent plenty of credence to that idea by listing some upcoming events that included Games 1 and 2 of the Finals, scheduled for Thursday and Sunday nights, to be played between the Warriors and the Cavs at Oracle Arena in Oakland.
Yeah, not the best look there, NBA. The Warriors might win Game 7 but they still have to play it. And also, way to generate some high-octane fuel for any and all conspiracy engines out there. The league has since deleted the info from its page but the damage may already have been done. If you thought before the NBA was rooting for a rematch of last year's Finals, now you have some evidence to support that claim.
UPDATE:
An NBA spokesman told us what transpired.
"Ticketmaster operates the events portion of the NBA's Facebook page and it mistakenly put the Warriors-Cavs game," which you see in the screenshot above. "The NBA removed it as soon as it was allowed."
(via SB Nation)