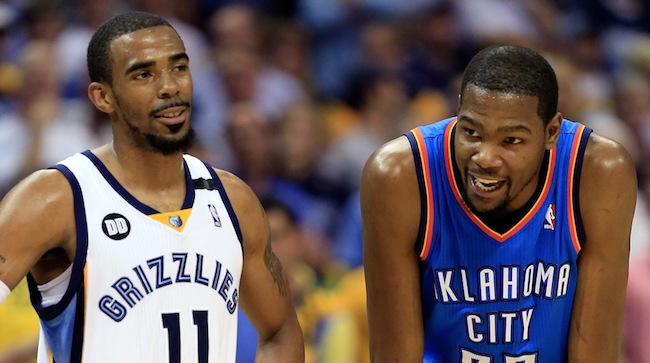 The 2015-16 season isn't quite over. The Golden State Warriors and Cleveland Cavaliers will play one game on Sunday to decide the NBA champion. Once the Larry O'Brien Trophy is hoisted, though, full attention of the league and its followers will immediately shift to a summer that's poised to be even wilder than initially anticipated.
According to Shams Charania of The Vertical, teams have been informed that the salary cap for 2016-17 will be approximately $94 million, several million dollars steeper than the long-prevailing assumption.
The NBA has informed all 30 teams that the salary cap for the 2016-17 season is projected to be $94 million, higher than its previous estimates, league sources told The Vertical.

[…]

The NBA's projected salary cap and tax level of $94 million and $113 million, respectively, have increased since the previous estimates done by the league and its players' union.
A memo from the league office reportedly tied the still-rising cap number for next season to Basketball Related Income that continues to be accumulated. The final salary cap won't be known until an audit of BRI from the 2015-16 season is completed on July 6.
Previous expectations for the salary cap placed it at approximately $90 million, well over $20 million more than it was this past season. As a result, teams across the league have been preparing to take advantage of the financial flexibility afforded by that boom when free agency begins on July 1.
Will this extra wiggle room prove the difference between a top-tier free agent signing with one team as opposed to another? Probably not. Most every team in the league will be flush with cap room, and player contracts are a direct reflection of the cap amount for the coming season. As the available money goes, basically, so too do the deals that eat into it.
Regardless, every little bit helps in free agency, and every team will have a little bit more opportunity to improve as a result of yet another increase to the cap. As for the players? Let's just say there's never been a better time to be one of the best ballers in the world.