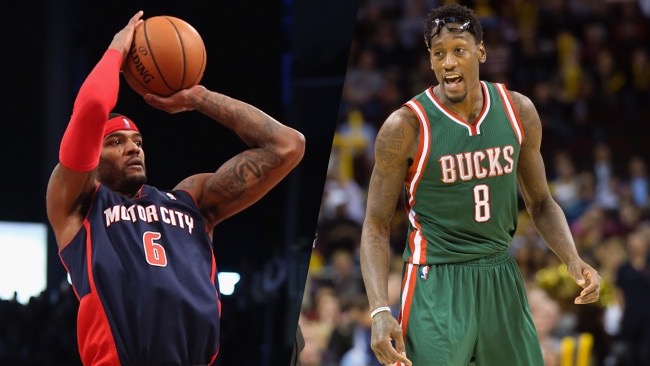 Maybe you don't know this, and we wouldn't if we didn't also spend time around other sports, but the Mets have been shelling out some hefty checks to retired players over the years. They'll be paying Bobby Bonilla over $1.2 million until 2035 and Bret Saberhagen stands to make $250K every year until 2031. Even Daryl Strawberry has a similar deal the IRS is actually auctioning because Daryl has a lot of debts. Except, this type of arrangement isn't limited to the Mets (well, the length of the deals certainly is), and it's not even limited to baseball. NBA teams defer money and arrange buyouts all the time to cut their losses and move on from players no longer on their team. Someone signed this summer might find themselves in a similar boat if things don't work out down the line.
With that in mind, reddit's always intriguing r/NBA forum recently saw a "Dead Money" list shared by user WhenMachinesCry. The list breaks down what amounts players will make in the 2016-17 season, from teams they won't be representing any longer on an NBA hardwood.
We did take out one deal on the Dead Money list. The $6,270,000 said to be owed Jodie Meeks by the Pistons. Detroit traded Meeks to the Magic for a second-rounder. It was a salary dump and the Magic had the room to acquire it. Now he's behind Evan Fournier on the depth chart and he's actually owed 6,540,000 next season, if The Vertical and Basketball-Insiders are to be believed.
Some questioned on the reddit thread why the Hawks would owe Jeff Teague $800,000 if he was traded to the Pacers in a three-team deal earlier this summer. Well, Teague has a trade kicker that says the Hawks owe him $800,000 if he's traded before July. He was traded June 22, so that takes effect and the Hawks owe him despite who he'll play for next season.
Some other highlights of the below list?
The $5.5 million the Nets still owe Deron Williams after buying him out of Brooklyn, so he could sign in his hometown of Dallas. Remember, that was a when Williams' former teammate, Joe Johnson, infamously said, "It's not that bad here."
Somewhat ironically, the Nets actually bought out Joe as well earlier this past season, in the final year of a deal that owed him $25 million this past season. He later signed with the Heat. What's crazy about that deal is Joe was an expiring contract, but because the idea of paying even a fraction of $25 million to Joe Johnson was so appalling they couldn't even dump him on another team, he was bought out. Joe Cool, indeed.