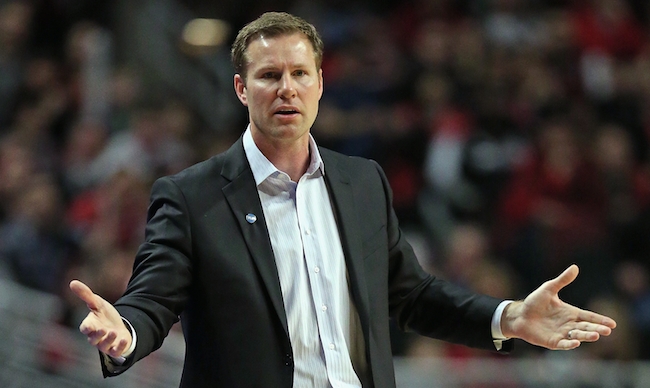 Fred Hoiberg was fired last week after a 5-19 start to the season, with the Bulls front office citing a lack of productivity from the team. As many pointed out, this Bulls team, even if healthy, seemed destined to miss the playoffs given the roster construction, so it was curious that Hoiberg was ousted for a banged up version of that team struggling.
Assistant Jim Boylen was hired from within and given a contract through the 2019-20 season to be the new head coach rather than the interim, and in less than a week as head coach he's pushed the players to the brink of a mutiny against him. Boylen has tried to bring back a Thibs-ian style of coaching, with multiple lengthy practices featuring grueling conditioning work, and going with full five-man subs twice during the 56-point loss to the Celtics on Sunday, ultimately benching his starters for the final 21 minutes of the game.
Players threatened to no-show practice on Sunday, which they felt was ridiculous coming off a back-to-back, before ultimately deciding on going to the facility but insisting on having a lengthy team meeting rather than on court work. The rift between the two sides has led to questions about Boylen's future as the coach already, and some players have voiced their disappointment with the firing of Hoiberg, including Robin Lopez who thought his firing before the team was even healthy was premature.

Lauri Markkanen made his debut in Hoiberg's last game as coach. Kris Dunn and Bobby Portis are expected back in the lineup this week, and at that point the Bulls will at least be closer to full strength. Given how close those returns were to Hoiberg's firing, it's hard not to wonder if the front office had been looking for a way to get rid of Hoiberg, and felt the Bulls had reached a low point that gave them cover to get rid of him before he had a chance to possibly turn it around with a healthy squad.
Now they have Boylen in charge and while Lopez says the team is coachable and adaptable to any style, it's clear that the players aren't on board with Boylen's philospohy right now. Boylen's stubbornness that his way is the absolute correct manner to go about things might ultimately be his downfall. He's referenced Gregg Popovich as an example of a coach making five-man subs and driving players hard, but, as apparently one Bulls player has noted, Boylen doesn't have Pop's resume and, as such, doesn't command that amount of respect.