Note: Hi, I'm Laremy, welcome to my new column. Rhetorical question: What will this column be? A collection of links you can read, along with really solid commentary. Most will be movie related, but some will just be good ol' frisky fun, because we can't read about movies all the time. Now, I'm not saying this column will change the world, but it will definitely rock it to its core. Let's get in there!
Virtual reality sex is coming — and the toys are already here – From Mashable.
We've all felt this in the wind for quite some time, and it's going to break down the social fabric even further. Even now, guys barely have to try to communicate/relate, but this will take it to a whole new level.
Best quote from the article:
"The male toy that we may manufacture, with VR porn in mind, will be a hands-free stroker," Olivares says. "It will use magnetic technology to perform the stroking action. This will be able to synchronize with VR porn very well and won't require movement by the user. By removing the need for a user to physically move the toy, the fantasy becomes more realistic."
Ironically, hand-free stroker was Vince's college roommate's nickname.
How Doug Ellin Turned Entourage Into the New Paragon of Product Placement
– From AdWeek.
Finally! Someone realizes Entourage could be used to sell the bro life!
Best quote from the article:
"We didn't want anything that felt gratuitous," says Melody Lee, Cadillac's director of brand and reputation strategy. "And that's always the tricky part, making an integration look natural to the storyline. This evolved into a really collaborative process."
Translation = "We came in, dropped a check, and rubbed our testes on their script. And then, because the script was terrible anyway, we all went out for that sushi you eat off a woman while we did a metric ton of Colombian blow. Man, marketing tie-ins rule!"
Cameron Crowe Takes Us on a Musical Tour Through His Filmography – from Vanity Fair.
He was once my favorite filmmaker, but he's lost his way a bit. Making Emma Stone 1/4 Hawaiian? Making the Asian guy from "We Bought a Zoo" into Matt Damon? As the Aztecs used to say, "no bueno, hombre".
Best quote from the article:
[Cameron Crowe] – "I fell in love with 'Secret Garden' [from Jerry Maguire] as soon as I heard it on the greatest hits album."
Lies. No one fell in love with that song, because the "secret garden" is really just a thinly-veiled metaphor for Seattle Mariners' relief pitcher Charlie Furbush. Next!
Lena Dunham, Amy Schumer and Comedy Actress A-List in Raunchy, R-Rated Roundtable – From The Hollywood Reporter.
What's great about this article is they take pains to point out female actors of color can't get roles … and then they namecheck two whiteys in the title. Everyone else is "A-List". [Fist pump] Yeah!
Best quote from the article:
Is there something that you would never do for a laugh?
SCHUMER I would never suck a dick for a laugh.
DUNHAM I would never f— someone.
Pride goeth before the fall, ladies!
Superman's Tragic Accident – From On This Day in Film.
On one hand, Christopher Reeve was paralyzed, is now dead, and set back equine-human relations a decade. On the other, Eminem got a pretty great rap lyric out of the whole tragedy.
Best quote from the article:
He worked harder and harder throughout the next 9 years of his life and in 2000, he was able to move his index finger and breathe for longer periods without a respirator.
See? Result! Happy ending.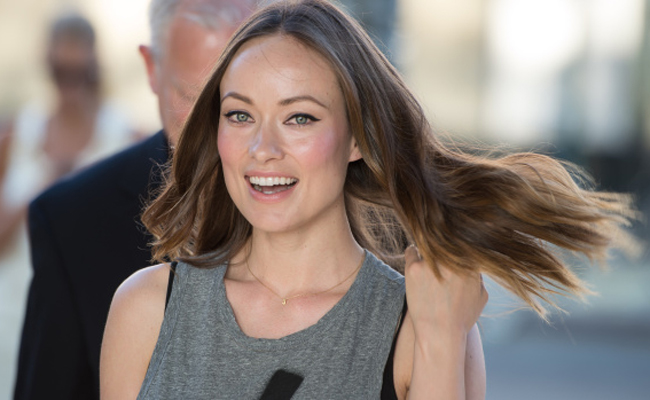 Leading Men Age, But Their Love Interests Don't – From Slate by way of Vulture.
Men gonna men, amiright, ladies?
Best quote from the article:
In Paul Haggis's next film, Third Person, the 61-year-old Neeson will bed 29-year-old Olivia Wilde.
Ummm, I don't think he's just gonna "bed" her. I think they gonna bang. They gonna bang so hard Neeson will be Taken anal suppositories! Note: That last part should be read in a Jar-Jar Binks voice.
How Jessica Alba Built A $1 Billion Company, And $200 Million Fortune, Selling Parents Peace Of Mind – From Forbes.
I wondered where she'd been, and now I know. The rom-com world has missed you, Jess-Alb. Come back to us.
Best quote from the article:
She'll [Jessica Alba] join her troops shortly, but for now she's transfixed by a box of tampons that looks more like it holds an expensive candle than Kotex. "Dope!" she declares, approvingly.
If they put dope in the tampons those would sell like crazy.
The Rock Officiated A Surprise Wedding For His 'Bestie' In The Best Prank Ever
– From Uproxx.
If The Rock ever pranked me I would beat the living hell out of him.
Best quote from the article:
You've seen The Rock do a lot in his acting and pro wrestling careers, but have you ever seen him officiate a surprise wedding?
No. No I haven't. No one has. UNTIL NOW. Kind of an odd question, actually.
A Supercut of 101 One-Armed Saves in Movies Set to "I Want to Hold Your Hand"
They started with Cliffhanger and thus they are awesome.
And finally …
Hollywood Hologram Wars: Vicious Legal Feud Behind Virtual Mariah, Marilyn and Mick
Why are people fighting over Mariah? Oh. Alliteration. I get it. Cool trick.
Best quote from the article:
"I had Al Pacino knocking on the door twice in one week to see it," says Alki David, the Greek billionaire who owns the showroom and, he says, the technology behind the holograms.
If "it" involved a paycheck, I don't doubt it. Plus, this way his hologram could appear in New Year's Eve 2 while he acted in Valentine's Day 3. Or why not multiple holograms? Why not Jem and the Holograms? Truly outrageous. What I'm getting at is you shouldn't brag about Al Pacino dropping everything to figure out how he could get a virtual him into the mix. This was foretold when he did Righteous Kill, which is what you could justifiably do to his career at this point.
Hmmm. That was overly mean. Sorry, but that's all folks, hope you enjoyed these hours of free entertainment!
Laremy is on Twitter and only does pounds of cocaine because he hates the metric system.