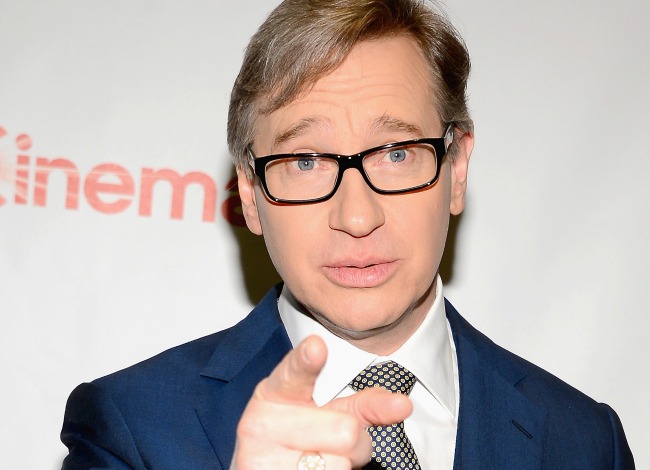 Note: Hi, I'm Laremy, welcome to my old column. Rhetorical question: What will this column be? A collection of links you can read, along with really solid commentary. Most will be movie related, but some will just be good ol' frisky fun, because we can't read about movies all the time. Now, I'm not saying this column will change the world, but it will definitely rock it to its core. Let's get in there!
How The Director Of "Spy" And "Bridesmaids" Escaped Movie Jail And Conquered Hollywood – From BuzzFeed
If you really think about it, which I wouldn't if I were you, Paul Feig's big epiphany was making a film with female leads. In Hollywood, this passes for "innovation". There hadn't been a lady buddy cop film, there hadn't been a good bridesmaid film, there hadn't been a spy movie with a female lead. It would be incredible if it weren't also super sad.
Best quote from the article:
"Feig's dire circumstances really sunk in, however, when he was in contention to direct the first feature adaptation of Jeff Kinney's wildly popular Diary of a Wimpy Kid books. "I'd have these amazing meetings with all the studio people," Feig said. "It was my movie. At the last minute, my agent said, 'Well, the head of the studio won't approve you for it.' I was just like, If I can't get a kids movie, it's over. F*ck, I'm in movie jail."
Can't even get a kid's film? How dare you! That Mad Max guy made Babe: Pig in the City! Actually, that remains the craziest story of our generation, and I include the Duggars. The guy who made Mad Max also made Babe: Pig in the City. Discuss below.
Crunching the numbers on 35 years of basketball movies – From The Dissolve
This is the longest article ever about basketball movies, unless you count The Constitution of the United States.
Best quote from the article:
"There's a reason Lee named this guy Jesus: the temptations are great, and the fall omnipresent."
This article does not contain Air Bud but it does contain Teen Wolf. Can you spell R-A-C-I-S-M?
What porn actors don't talk about – from New Statesman
This is ostensibly about money, but it's also got some frank vulva talk in there. So yeah, basically your average TV pilot season.