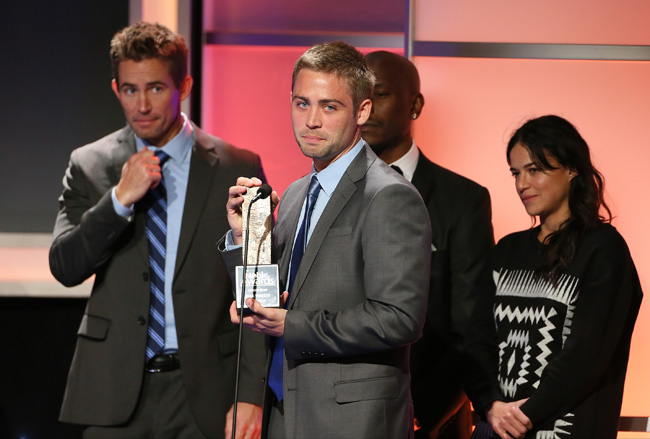 Paul Walker's younger brothers Caleb and Cody famously did stand-in work to help Universal complete Furious 7 (notably a CGI-enhanced, sort-of creepy beach scene at the end), and with Universal planning at least three more Fast and/or Furious movies, it makes sense that they might want to do some more acting work. The Hollywood Reporter reports that youngest brother Cody, who's 26, has now signed with Paradigm. By the way, are there more Mormon Dude names than Cody and Caleb? They probably came out of the womb snowmobiling. (They also have a sister named Ashlie).
Cody Walker has signed with Paradigm, The Hollywood Reporter has exclusively learned. THR reported last week that he was taking agency meetings and working with his brother Paul Walker's manager, Matt Luber, who also has officially signed him to Luber Roklin. Paul also got his start at Paradigm, where he remained for several years.

Cody, a licensed paramedic, has also served as brand manager for Paul's nonprofit Reach Out WorldWide, a volunteer network that deploys first responders to disaster relief situations, since January 2014. [THR]
Let's face it, Paul Walker is more famous than he's ever been, and acting-wise, filling his shoes doesn't exactly require going to conservatory at Julliard. A 26-year-old dude with a golden opportunity to get the cushiest job in the world, who can blame him? And if it saves us having to see Andy Serkis in his goddamned spandex suit telling us why he's a genius one more time, so much the better.