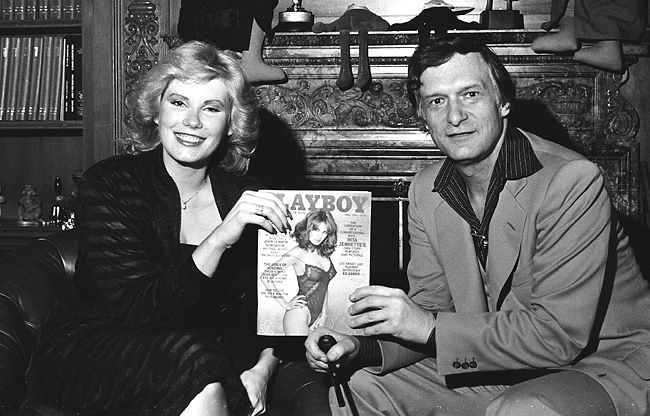 I have a confession to make: I'm a Playboy subscriber. And I have been for years. Sure, I could tell probably the same nostalgic stories as every other heterosexual male over 30, of stealing pa's magazines and stashing them in my tree house and blah blah blah. Truth is, I wasn't buying Playboy well into my twenties and thirties out of nostalgia. I liked it because it still, sorta, treated its readers like multifaceted adults.
Every issue had a long form interview (the Playboy interview), a short form interview (20 questions), a piece of short fiction, and usually at least one piece of long-form journalism. How many mainstream magazines still publish fiction anymore? Playboy was a throwback in the best way, publishing stuff I actually wanted to read, in a format that was better than on my phone (yes, it was great for toilet reading). I don't know who turned "I read it for the articles" into the ultimate cliché of disingenuousness, but dammit, it's true!
Which is to say, it's not the nudity itself I'll miss so much. It's the idea of someone out there acknowledging the possibility of enjoying both naked women and smart reading. However you want to paint it, this decision to drop nudes weirdly stigmatizes nudity in a magazine that professed to celebrate it, at a time when even the decision makers acknowledge that nudity and sex are everywhere.
How do you square such a contradiction, that you couldn't survive selling something everyone so clearly wants?
The conventional wisdom seems to be that technology has given us far more effective things than Playboy to masturbate to. Certainly it has, but there's something so obviously flawed (and childish) with that line of thinking: it assumes that the only use for a naked women is as something to masturbate to.
And lest you think I'm putting words in anyone's mouths, here's how Playboy's decision was explained in the New York Times:
"That battle has been fought and won," said Scott Flanders, the company's chief executive. "You're now one click away from every sex act imaginable for free. And so it's just passé at this juncture."

For a generation of American men, reading Playboy was a cultural rite, an illicit thrill consumed by flashlight. Now every teenage boy has an Internet-connected phone instead. Pornographic magazines, even those as storied as Playboy, have lost their shock value, their commercial value and their cultural relevance.
Yeesh, is Playboy really a "pornographic magazine?" Is the naked female body really inherently pornographic? 10 years ago, Playboy would've bristled at a comparison of what they do to depictions of "sex acts." Was "shock value" really the only draw?