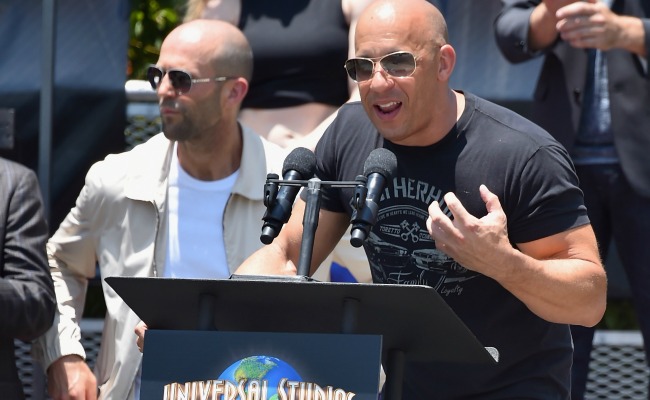 As Universal's search for a director to helm the eighth Fast/Furious movie continues, Vin recently took to his incredible Facebook page (a continuing fount of homespun wisdom), posting an old picture of himself standing between original The Fast And The Furious director Rob Cohen and Paul Walker (a.k.a. Pablo). Vin presented it without comment, but his friend Tyrese Gibson showed up in the comments section to add some remarks. And, dare I say, profundity.
The foundation of a global #Family was built from the moment Rob Cohen introduced Paul to Vin….

I've heard the stories of the exchange in great detail from all 3 of them….

Clearly they were genius enough to know something long before most of ever realized it….

The letters, the tweets, the FaceBook post with people pouring their hearts out about HOW this #FastFamily
re-sparked the love and bonding in their own families globally….

This should serve as a reminder that we have the power to influence and impact lives globally through imagery – I think you all should know his by now…. this #FastFamily is YOUR family….

We didn't just lose Paul cause we knew him personally we ALL lost Paul and felt the effects from his untimely transition globally….

Vin you're the big brother I've never had… Patient and always mentoring and we all feel protected because of you as a producer in this franchise….