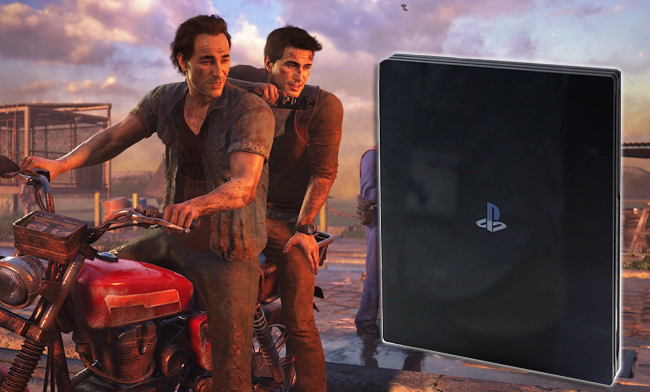 We're coming up on the fourth anniversary of the PS4 and Xbox One launch, so just about everyone who wants a next-gen (current gen) system probably already has one, but if you're one of the few left on the fence, this sweet bundle sale may help you finally pull the trigger.
Bundle number one is a 500 GB PS4 Slim with Uncharted 4: A Thief's End for $240. This typically runs $300, so the savings are nice when combined with one of the best games on the system. The only knocks against it are the 500 GB hard drive, which will be filled quickly, and the fact that you can get Uncharted 4 used (if that's something you're into) for less than $20.
The second bundle, in this author's opinion, is the better deal. It's a PS4 Slim with a 1 TB hard drive and Final Fantasy XV for $300. If you're an RPG fan, FFXV is damn solid, will give you 60+ hours of gaming, and more than anything — you're getting a decent hard drive. I cannot stress enough how much hard drive space becomes an issue. FFXV is also still a premium-priced game, so that adds to the bottom line.
Both bundles give gamers with varying interests a solid buy. Some for those who dig RPGs, others who want a gorgeous action-adventure experience. But what about a straight-on shooter? The final bundle deal from NewEgg is a PS4 Slim 500 GB system with Call of Duty: Infinite Warfare (meh) and comes with a download voucher for Modern Warfare: Remastered (yay!).
Now the gaming conspiracy theorist in me is wondering why all these non-PS4 Pro systems are getting discounts. Maybe it's due to the reports of yet another hardware iteration coming next year?