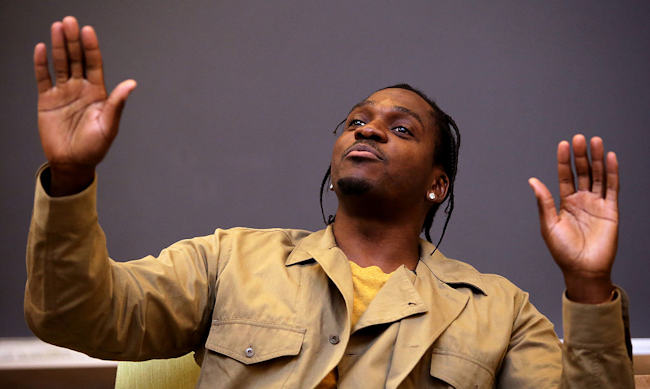 The current beef between Drake and Pusha T got pretty intense pretty quickly: Pusha had some not-so-flattering lines about Drake on his new Daytona album, which prompted a response from Drake in the form of "Duppy Freestyle." Pusha then fired back with "The Story Of Adidon," which levied some heavy allegations against Drake and used a controversial old photo of Drake in blackface as the single art. Now it seems Drake spent some serious money for dirt on Pusha, which apparently resulted in a "career-ending" diss track that Drake is currently sitting on. It seems like we may never hear that track, because the way Pusha sees it, the feud is over.
In a new Q&A with Vanity Fair, Pusha was asked about his beef with Drake and said that it's done now: "These conversations have been had and, to my knowledge, it's all over. It's all over with." He then added that he wants to get back to just making music: "I mean, listen: I'm ready to be back to the music for real. Just feeding my base, that's it. That's the most important thing to me at all times." He also said that he's not sure what good or bad the feud did: "I don't know what was lost or what was gained."
Read the full interview here.