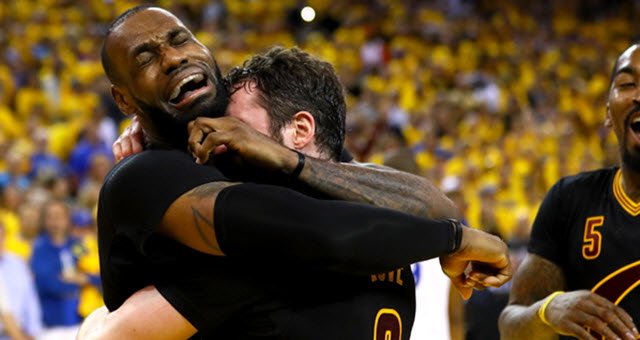 The Cavaliers championship was a long time coming for the people of Cleveland. Fifty-two years, to be exact.
The sports world has not been kind to the city for the past half-century. For the majority of professional sports fans in Ohio, their existence has been filled with a lot of heartbreak and disappointment, while their trophy cases are filled with a lot of nothing.
But the Cavs changed that on Sunday night in Golden State. Not only did they finally deliver their city an NBA title, they did it against all odds. They managed to take down the defending champion Warriors, who were coming off the greatest regular season in league history, and did so by winning three straight games with their back against the wall. This win — one that came down to nearly the final possession during Game 7 — was as special as it gets.
You don't have to be a Cavs fan or an Ohio citizen to recognize the magnitude of the victory. It was tremendous not only for the city of Cleveland, but for the entire sports world. It's a win that will shift narratives and go a long way in defining legacies — especially LeBron James' — and countless athletes from coast-to-coast took to Twitter to share their congratulations.
It's true — where are they now? (Answer: Probably Miami.)

In what could be prophetic, this touching moment between LeBron James and Kevin Love might be the only thing that will sway the internet from the power of the Crying Jordan. If so, would that cement LeBron as the GOAT?
This could be the most important tweet of all…