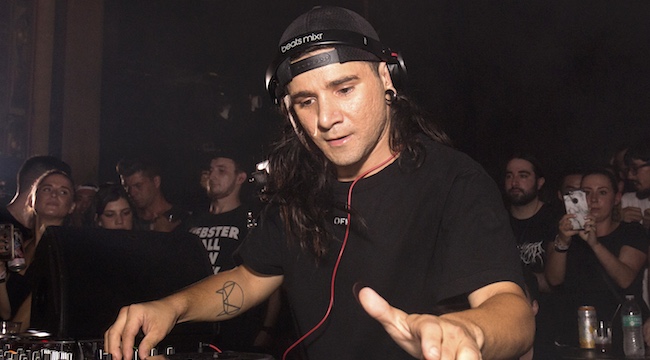 There's no stopping Travis Scott right now. He's in the midst of an extravagant tour behind Astroworld, which has been hailed by many as one of the year's finest albums, if not the best one. On top of all that, he just got his own day in Houston, and he's in love with being a dad. He's a horse you want to hitch your wagon to right now, and that's what Skrillex has done with his new remix of Astroworld highlight "Sicko Mode."
Skrillex decided to take a relatively low-key approach to his re-work of the song: The structure and instrumentation aren't really changed up a whole lot, but he does throw in some wubs and other dubstep sorts of things here and there. Ultimately, it's nothing revelatory, but it might be good for folks who have listened to "Sicko Mode" a hundred times now and are looking to mix things up.
As for Skrillex, he reunited with his old emo band earlier this year, and more recently, he teamed up with XXXTentacion, Lil Pump, Swae Lee, and Maluma for the single "Arms Around You."
Listen to Skrillex's "Sicko Mode" remix above.
Astroworld is out now via Epic Records. Get it here.