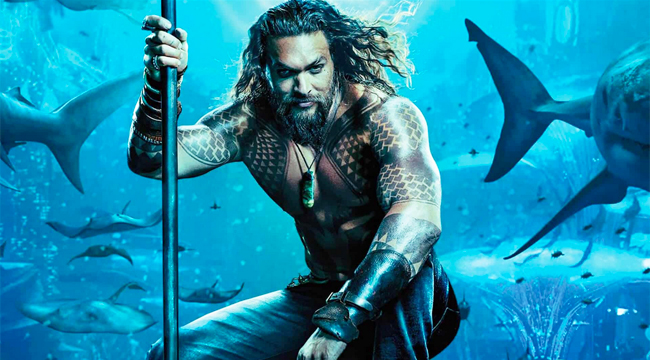 Early estimates have Aquaman, supposedly the second best DC Extended Universe movie after Wonder Woman, bringing in over $100 million during its opening weekend. That's a lot of money! But it could be even higher, if the Jason Momoa-starring movie didn't open against Mary Poppins Returns. And Bumblebee. And Welcome to Marwen. And Holmes & Watson soon after. It's the year's busiest five days for movies — there's no Star Wars to hog all the money — and director James Wan is "worried" about the stiff competition.
"For sure, I think I'd be lying if I said I wasn't worried," he told Entertainment Weekly. "But generally around the holidays, there's a lot to go around — which was pointed out to us when Star Wars: The Last Jedi and Jumanji: Welcome to the Jungle opened on top of each other. You see how well Jumanji played."
The Last Jedi and 2manji were released within days of each other — one made $1.3 billion; the other, $962 million. There's plenty of money to go around for both magical nannies and jacked fish-talkers. "I don't mind being the underdog," Wan said about competing against Mary Poppins Returns. "Aquaman has always been the underdog and I'm happy to continue that narrative."
Khal Drogo is ready.
(Via Entertainment Weekly)