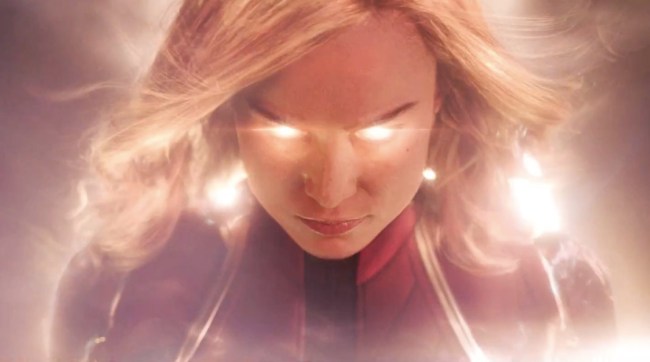 "Smile more."
It's a form of harassment every female has experienced at some point in their lives, whether by a male co-worker or a stranger walking down the street. Even Captain Marvel, the most powerful character in the Marvel Cinematic Universe, isn't immune. Following the release of the Captain Marvel trailer, trolls complained that star Brie Larson, as Carol Danvers, wasn't smiling enough in the footage, because if there's one thing The Hulk is known for, it's smiling.
(As another Twitter user pointed out to these creepy photos (sic'd), "For the 100,000th time: She. Lost. Her. Fucking. Memories. That includes emotions, and the movie itself will be about she getting them back… I'm sure you would be smiling if one day you woke up falling from the sky, couldn't remember anything, and had bizarre flashbacks of a life you don't remember.")
In response to the sexist complaints, Larson — who also wasn't smiling when Casey Affleck, who's been accused of sexual harassment, won an Academy Award — posted Photoshopped posters (originally posted on Twitter by Jane Ritt) featuring grins on faces of moody male MCU superheroes.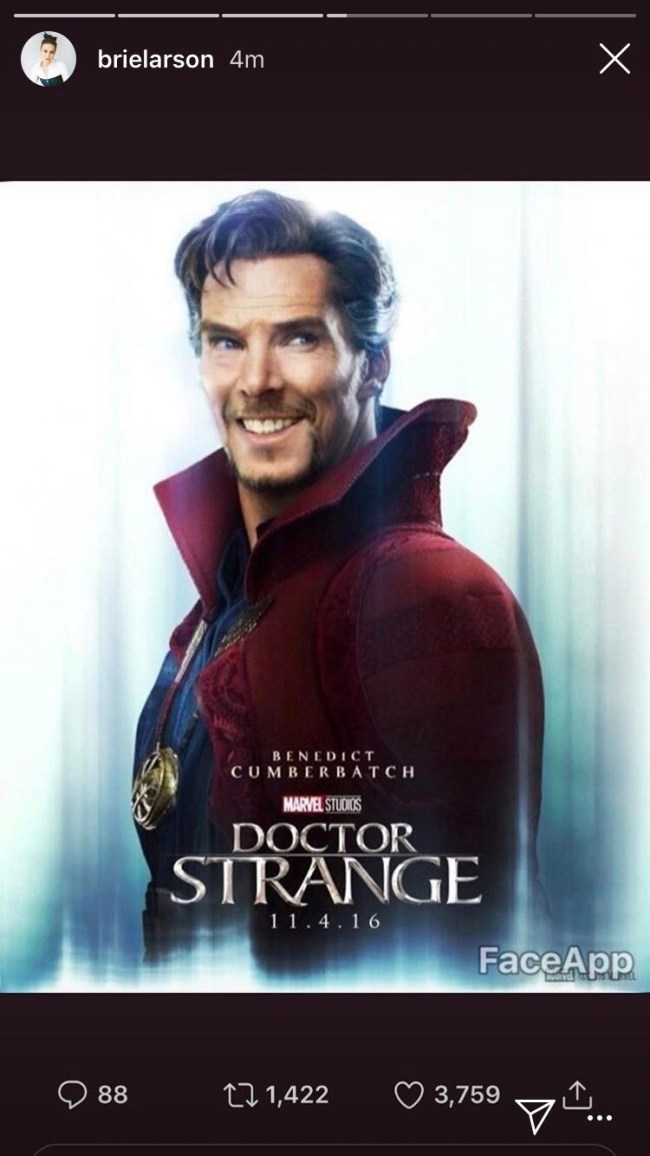 Why so serious. "Breaking news: You can be you," Larson wrote on Instagram. "That means you can smile or not. You can be strong in the ways you want to be. You can own who you are. If anyone tells you different don't trust them."
Captain Marvel opens on March 8, 2019.