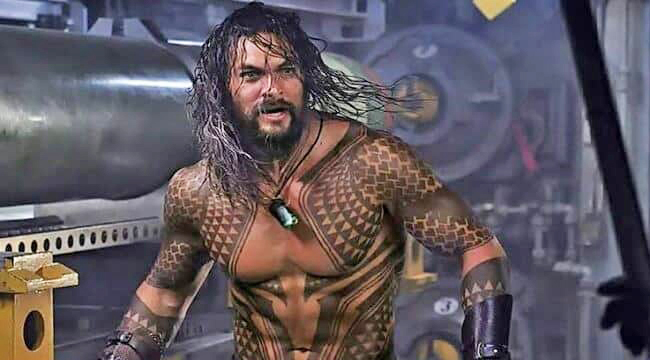 Between the massive numbers it posted for first-day ticket sales and early reactions from critics and others who attended early screenings, Aquaman is shaping up to have no problems at the box office. The same, however, cannot be said for the surface-raised Atlantian's previous cinematic outing Justice League, which didn't do as well as expected at the box office and essentially signaled the end of the Zack Snyder-led DCEU. According to Aquaman star Jason Momoa, however, Snyder's original cut would have led straight to this film.
In an interview with WSVN-TV, Momoa revealed that the original ending for Justice League laid the groundwork for one of the new film's first major set pieces. (i.e. The submarine attack as previewed by the trailers.) Per the New York outlet:
"In Zack's cut, we had it where I was with Vulko and Mera and I say that I have to go home, and they say 'There's a force coming,' and that I need to help. And I'm like 'I'm going home to see my dad,' and so I get in the back of a pickup truck, pound a bottle of something, and off he goes, the wanderer, you know what I mean? So that was kind of like the end of Justice League where I was going — and then we cut to me coming home and run into a submarine and bang oh! Then go see pops and I think he's just going to get rooted again. I think he's been gone for so long it's just him trying to kind of come back to his roots."
Oh well. The fanboy-wanted "Snyder cut" notwithstanding, it seems we're going to be getter the aforementioned submarine battle and a whole lot of other fantastic action sequences anyways when Aquaman hits theaters on December 21st.
(Via WSVN-TV)