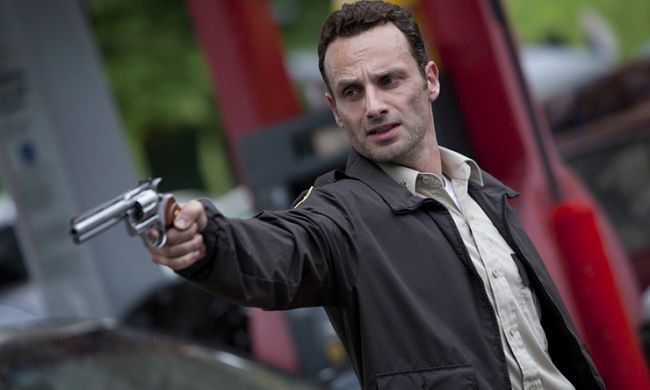 Much ado has been made about The Walking Dead's declining ratings. In season five, episodes were regularly pulling in 14 million viewers, an astronomical number for a cable series. The Walking Dead is still wildly popular, especially in the key 18-to-49 demographic (a Walking Dead worst would be almost every other show's best), but "Honor" was its least-watched midseason premiere ever, and Sunday's episode, "The Lost and the Plunderers," was down to season one ratings. What a crazy post-Carl world we're living in.
This past Sunday's episode of the AMC zombie apocalypse series, the tenth episode of the show's eighth season, drew a 2.9 rating in adults 18-49 and 6.8 million viewers in the Nielsen Live+Same Day numbers. That is the lowest rating in the key demographic that the show has put up since its first season back in 2010. (Via)
The episode was "Wildfire," when Rick and the gang, including still-alive Lori, Shane, and Andrea, moved to the Center for Disease Control and Prevention facility (with Stan from The Americans!). That was nearly eight years ago; Game of Thrones was still months away. One explanation for Sunday's steep drop (which, to be fair, was still good for the top-rated cable show on that night) was competition from the Oscars, but the Jimmy Kimmel-hosted ceremony dropped to an all-time low in viewers. Trump still plans on taking credit for both.
(Via Variety)