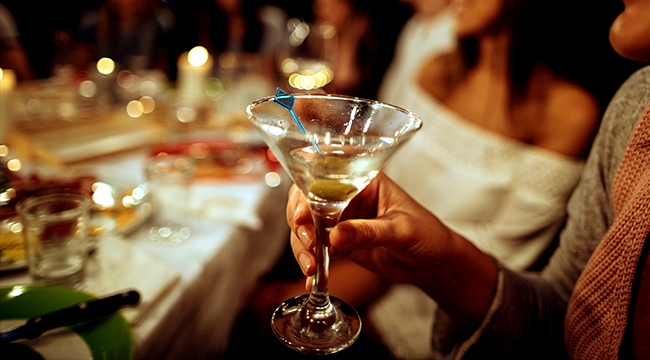 Gin hasn't quite hit the levels of mainstream resurgence that whiskey has. While there is growth in gin, it still feels very niche for many drinkers. The spirit is strong, highly flavored with botanicals, and very much an acquired taste. But it's also absolutely worthwhile for those with adventurous palates.
Briefly, gin derives from jenever or genever from the European Low Countries (Netherlands, Belgium, and Luxembourg) — which was primarily used as a medicinal drink. Modern gin is distilled as a neutral spirit and then distilled a second or third time with a bushel of botanicals. Basically, gin can be distilled from any agricultural product from barley to sugar beets to corn. Then, the mix of herbs and botanicals can vary massively depending on where the gin is being made and who's making it.
The one throughline is always juniper. In fact, jenever — and thereby gin — is a derivation of the word juniper. So no matter how much the gin might vary in what the base spirit is made of and whatever botanicals go into jacking up the taste, juniper needs to be represented in some way.
The five essential bottles of gin below offer the newcomer an entryway to the spirit. These are the bottles that'll offer you and your party guests a chance to better understand the nuance and brilliance of a great gin while getting you lit.
Bols Genever — The Welcome Drink
What to talk about: This is the old-school stuff dating back to the early 1600s. Genever has to be made in the Low Countries (and small regions of France and Germany that border those countries). Bols Genever is made from a maltwine distillate of fermented rye, corn, barley, and wheat. That's combined with a juniper distillate and then another botanical distillate to create the final blend.
Tasting notes: Interestingly, there's a lot of malt flavor here that's not unlike a pale ale beer. The juniper is more of an accent than the main component. A soft fatty nut texture arrives smoothing the drink out. There's a slight sense of bitterness near the backend when the alcohol heat comes into play.
Plymouth Navy Strength Gin — Pre-Dinner Cocktail Hour
What to talk about: This is a big gin. Plymouth Navy Strength celebrates the sea-faring adventurers of the Age of Sail and their love of strong gin to get them through long sea voyages. This high-proof spirit keeps things simple but does them well. The distillate is spiked with juniper berries, coriander seed, orange peel, lemon peel, green cardamom, angelica root, and orris root. That, right there, is the classic botanical base of a great gin.
Tasting notes: Orange and lemon zest open the taste here with a clear sense of fresh coriander backing it up. Slowly, the juniper starts to build on the palate with balanced notes of bitterness and sweetness. There's an earthy nature at play here that leans into a thick, smooth texture. The alcohol kicks in at the end with a subtle fade of juniper.
This is the perfect base for a very dry martini.
Nikka Coffey Gin — With Dinner
What to talk about: There's a lot going on here that makes this a great food pairing gin. First, the distillate is made with a mix of malted barley and corn, giving it a very whisk(e)y base. Then Japanese botanicals are added to the mix of more classic elements. Local citruses yuzu, kabosu, amanatsu, and shikuwasa are added with sanshō pepper. Next, juniper, angelica, coriander, and lemon peels are thrown in the mix, adding a newfound depth.
Tasting notes: All of those citruses greet you up front with a nice hint of sanshō pepper and bright coriander. The supple texture of the gin carries the oily zest of all that citrus through the sip until a hit of pepper spice kicks in and shifts the drink towards the very subtle juniper. The warming alcohol burn on the end fades quickly into a sweet heat.
Bombay Original London Dry Gin — Party Time
What to talk about: This is a classic London Dry gin dating back to the mid-1700s. For context, "London Dry Gin" is a bit like labeling a whiskey "Straight." It means that there are no sweetening agents added to the booze. In this case, we're dealing with eight botanicals: Juniper berries, coriander seeds, licorice root, almonds, lemon peel, cassia bark, orris root, and angelica root.
Tasting notes: This is a powerful drink at this price point. The earthy notes of coriander seeds are present with a slight fatty nut edge. There's a sense of a freshly planted spring garden with a nice, light bitterness from the licorice and cassia bark. The tastes are subtle and balanced and the alcohol never overwhelms thanks to a mild sweetness that leads to a very dry finish.
This is the gin you pour all night for gin and tonics.
The Botanist Islay Gin — Farewell Drink
What to talk about: Scotland is best known for whisky. It's also a powerhouse region for gin. The biggest advantage is the wild botanicals that grow on the seasides and in the mountains that add a unique nuance to the style. The Botanist — the life's work of former whisky master distiller Jim McEwan — takes the standard gin recipe and adds 22 hand-picked Islay botanicals to the mix, creating one of the deeper and more delicious gins on the market.
Tasting notes: Freshness is what'll greet you on this sip. There's a clear sense of freshly plucked lemons alongside fields of blooming wildflowers and sprigs of mint. With all the botanicals at play, the juniper is never lost. There's a clear earthy nature with a light touch of velvet texture. The end is dry and full of lemon flowers and bitter barks. This is a deep cut that'll leave your party crew wanting more.