The Godfather is a 1970s classic that's due for a comeback. No, I'm not talking about the movie. Though, this cocktail was actually invented to celebrate Francis Ford Coppola's Italian-American epic.
That history aside (maybe it gets a shoutout in the forthcoming miniseries?), the cocktail is one of the easiest you can make. It's a very simple mix of lightly peated blended scotch and Amaretto that's diluted with a little water and poured over some rocks in a lowball glass. Very easy.
But don't let "easiness" trick you. There's a real refinement to this drink. The subtly peated blended whisky mixed with the nutty and fruity Amaretto really does become its own thing when stirred with some ice. It's lush and nourishing and feels just right as winter trudges along.
Also Read: The Top Five Cocktail Recipes of 2021
Godfather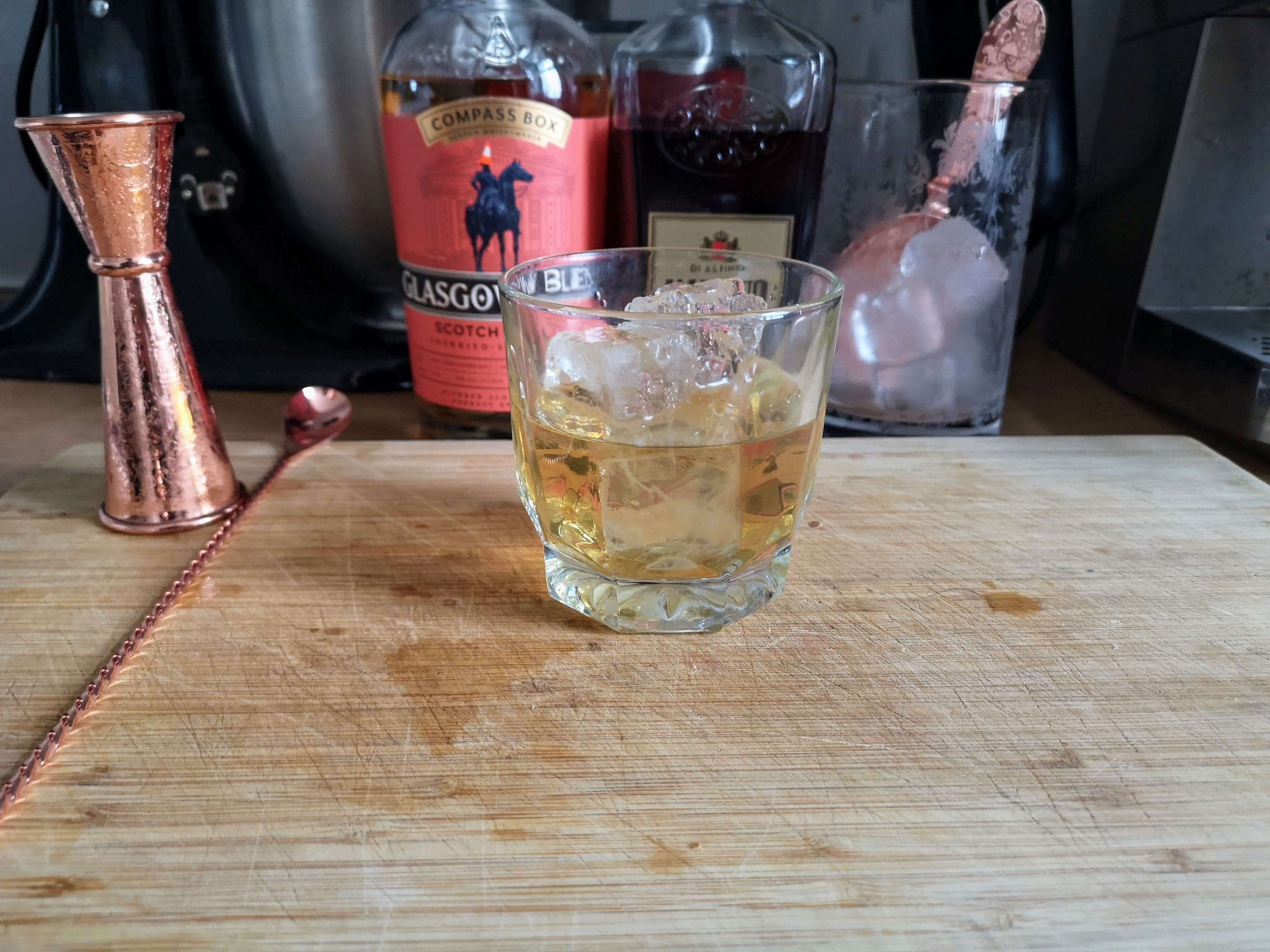 Ingredients:
2.5 oz. blended scotch (smoky)
0.5 oz. Amaretto
Ice
This is a three-ingredient cocktail so make sure those ingredients are top-notch. I'm using a nice blended peaty scotch from Compass Box. It's spot on, deeply flavored, and really good for mixing cocktails. Since I still have plenty of Amaretto left from last week's recipe, I'm just using that again.
That's all there is, folks. See, I told you it'd be easy.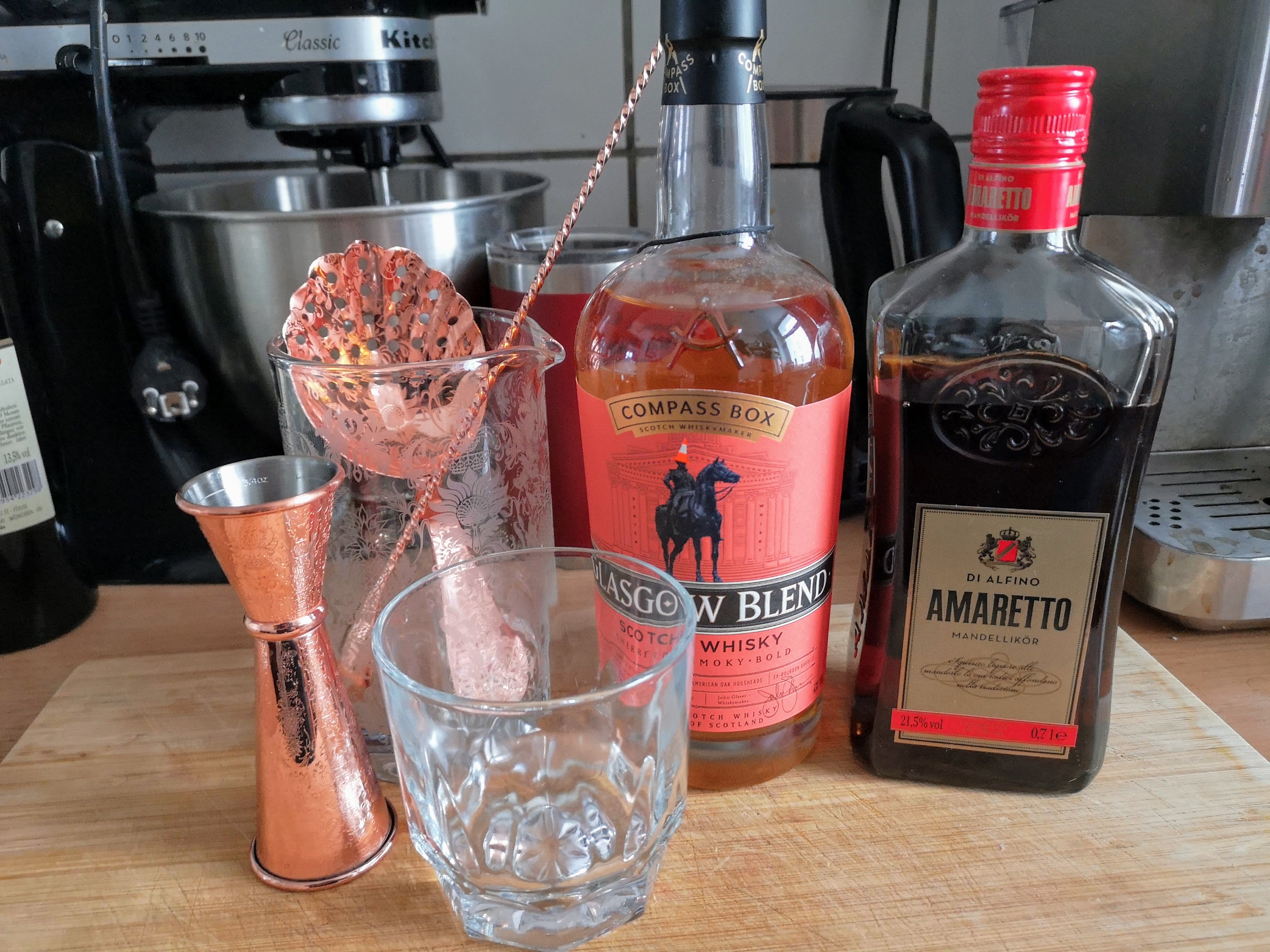 What You'll Need:
Rocks glass
Cocktail mixing jug
Cocktail strainer
Jigger
Barspoon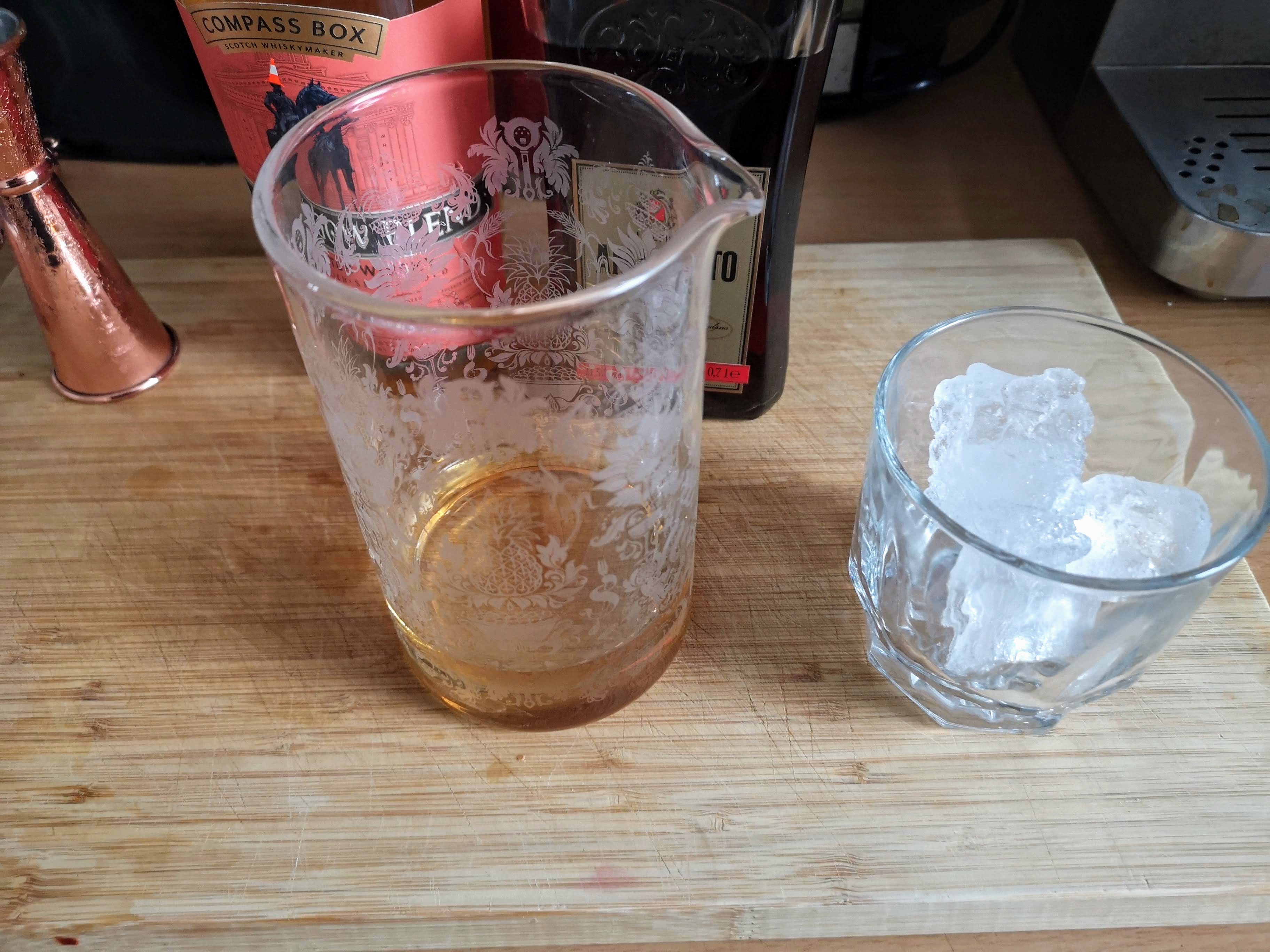 Method:
Fill the rocks glass with ice.
Add the scotch and Amaretto to the mixing jug and fill halfway with ice.
Stir until the cocktail jug is ice-cold to touch, about 30 seconds.
Strain the cocktail into the waiting rocks glass and serve.
Bottom Line:
I know, this seems like it's barely a cocktail. Still, this is a classic for a reason. The mild smokiness plays very well with the subtle nuttiness and bitter fruitiness of the Amaretto. There's a nice soft honey and floral note at play that's really enticing, especially if you can get past that peat. It's super easy-drinking and somehow refreshing even though there's a fair amount of ashy peat in the mix.
While this isn't my favorite cocktail (by a long shot), I do dig this in the winter. I generally order (or make) one a year and then I'm set until next winter. This time around, I still feel the same about this cocktail. It's not without its charm but I'm not dying to drink another one. It's a classic for someone who is into nutty and smoky cocktails. It's simple yet refined, like Don Vito himself.