The Old Pal is always there for you and has been for over 100 years. The drink is a classic that dates way back to cocktail cultures of the early 20th century. The Negroni variation balances rye whiskey, dry vermouth, and Campari with a kiss of lemon oil to tie it all together. It's bitter, spicy, brash, and delicious.
The beauty of the Old Pal is that it's very easy to make at home. You just need some stirring practice and you're set. The other great aspect of this drink is that you can get all of these ingredients very easily. In fact, if you like whiskey, martinis, and Negronis, you probably already have everything you need.
The drink is bold though. There's a nice sharpness to it thanks to the rye whiskey that really amps up with the botanical barks and floral aspects of the Campari. Then the dry vermouth comes in and, well, dries the drink out — adding a layer of bite to the whole thing that's smoothed out by the bright burst of lemon oils.
Does that sound good? Hell yeah, it does. Let's dive in!
Also Read: The Top Five Cocktail Recipes of the Last Six Months
Old Pal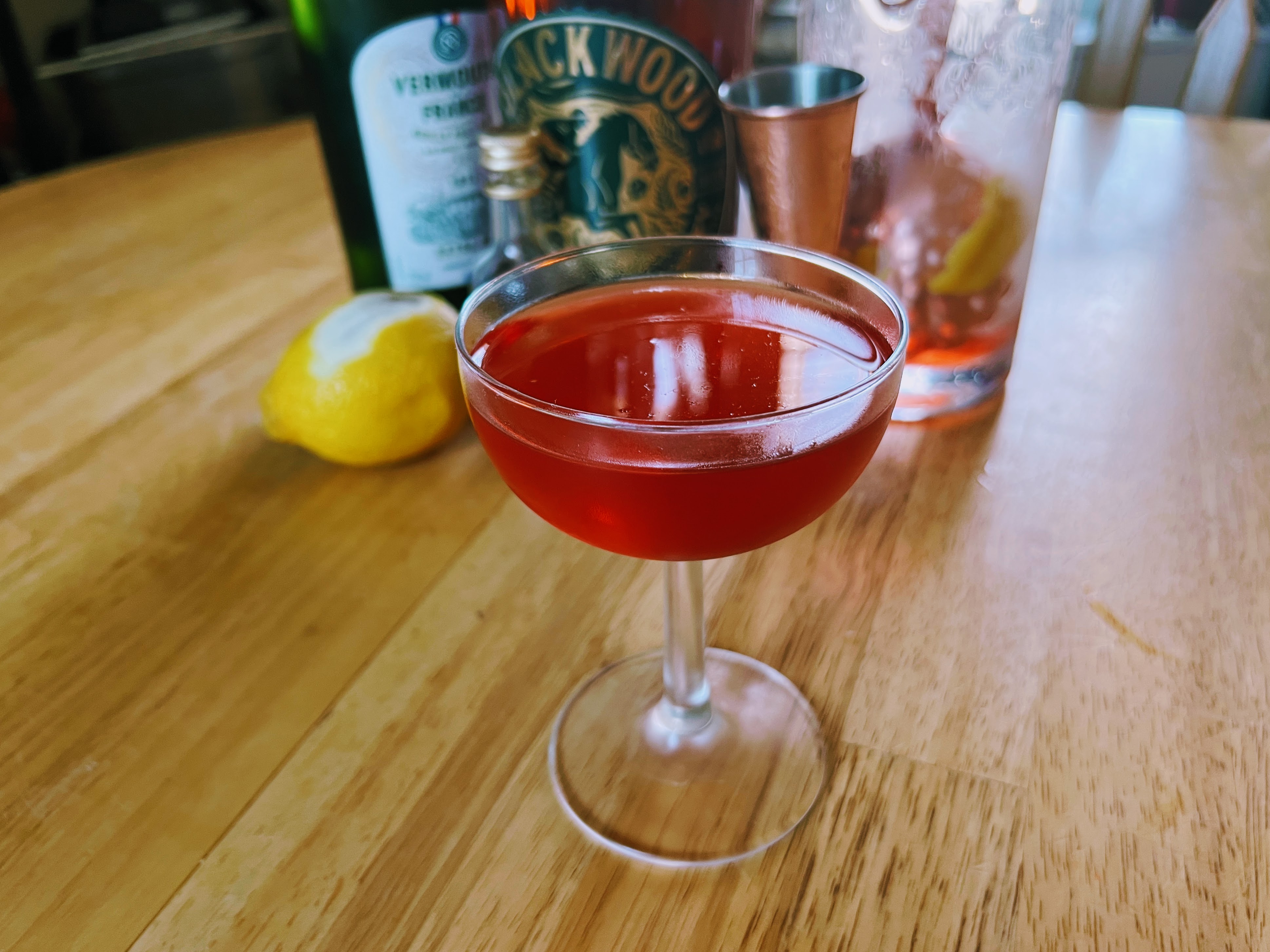 Ingredients:
1 oz. rye whiskey
1 oz. dry vermouth
1 oz. Campari
Lemon peel
Ice
I'm using a good rye whiskey with a toasted barrel finish. It's only available in Kentucky, so I'd recommend something like a Michter's Single Barrel Rye that's available nationwide if you can't find a bottle of Blackwoods Toasted Rye.
The rest is easily gettable at any liquor store.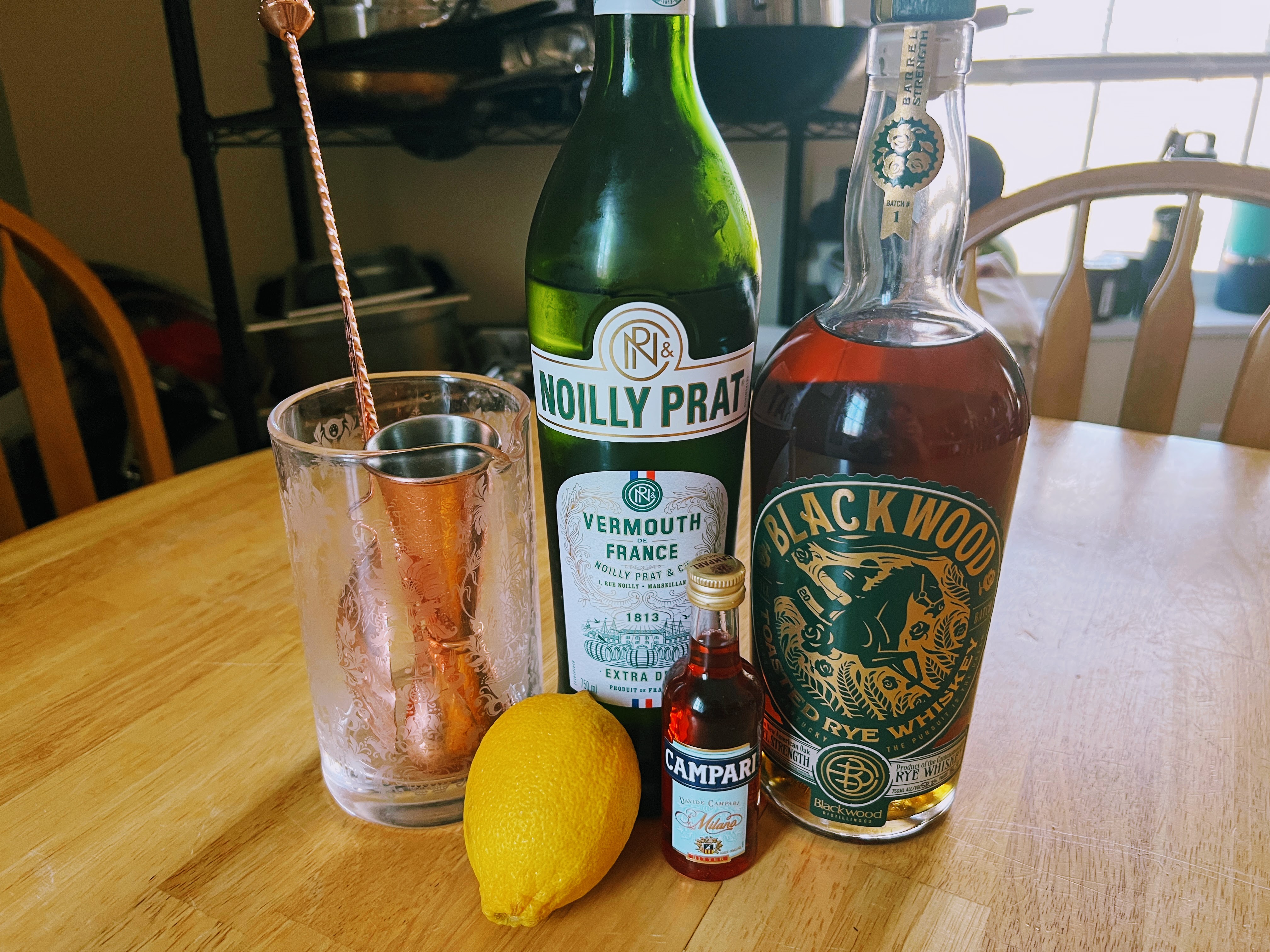 What You'll Need:
Cocktail, Nick and Nora, or coupe glass (prechilled)
Cocktail mixing jug/glass
Cocktail strainer
Fruit peeler
Jigger
Barspoon
Method:
Store the glass in your freezer ahead of time.
Add the whiskey, vermouth, and Campari to the mixing glass. Add a large handful of ice and stir until the mixing glass is ice-cold to touch.
Fetch the glass from the freezer and strain the cocktail into it.
Express the lemon oils from the lemon peel over the glass, rub the peel around the rim, bowl, and stem, and then discard the peel. Serve.
Bottom Line:
This is a great palate revitalization cocktail. It wakes up your sense with a brazen sense of dry spice barks and florals that lean into fruity bitterness. Think bitter orange peels and chinotto. That's all countered by a sweet and almost buttery whiskey base that's spiked with sharp spices that lean into dried red chili peppers.
Overall, this is just a good cocktail that feels good going down. It'll wake up your senses and give you a little kick in the ass. Plus, once you have everything ready, it only takes about 20 seconds to make. That's a win-win, folks.