The whiskey sour is one of the most iconic cocktails in the whole game. The elixir is a mix of fresh lemon juice, whiskey, sugar, and egg white that pops on the palate and hits you deep in your soul. It's refreshing, boozy, sharp — the perfect cocktail to end "Dry January" with.
Why now? Why this?
The whiskey sour has a bold flavor profile that'll reawaken your palate. That's especially important if you've been abstaining from booze this month. More importantly, it's just a good goddamn cocktail that has remained popular for centuries. It deserves our respect and that, in turn, means always using an egg white. Always.
Okay, enough preamble. After this long first month of 2023, we all need a drink. Let's get shaking!
Also Read: The Top Five Cocktail Recipes of the Last Six Months
Whiskey Sour
Ingredients:
1.5 oz. bourbon
1 oz. fresh lemon juice (strained of all pulp)
0.5 oz. demerara sugar syrup
1 dash of Angostura Bitters
1 egg white
Cherry
Ice
All of these ingredients are easily findable at any good liquor store. I'm using Weller Special Reserve for the base, but any solid bourbon in the $20-$40 range will do.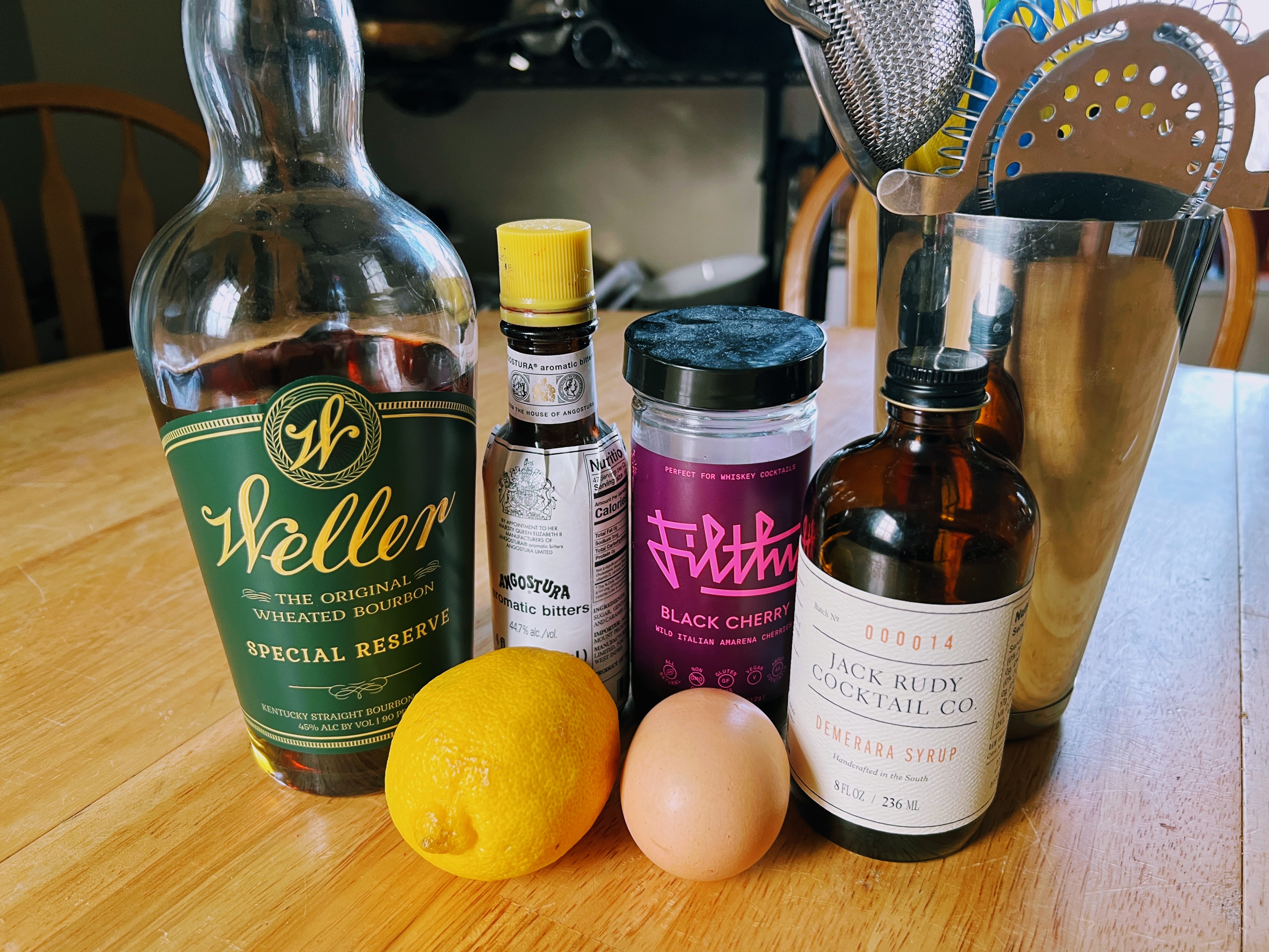 What You'll Need:
Coupe, Nick and Nora, or small rocks glass
Cocktail shaker
Cocktail strainer
Jigger
Fruit peeler
Hand juicer
Cocktail stick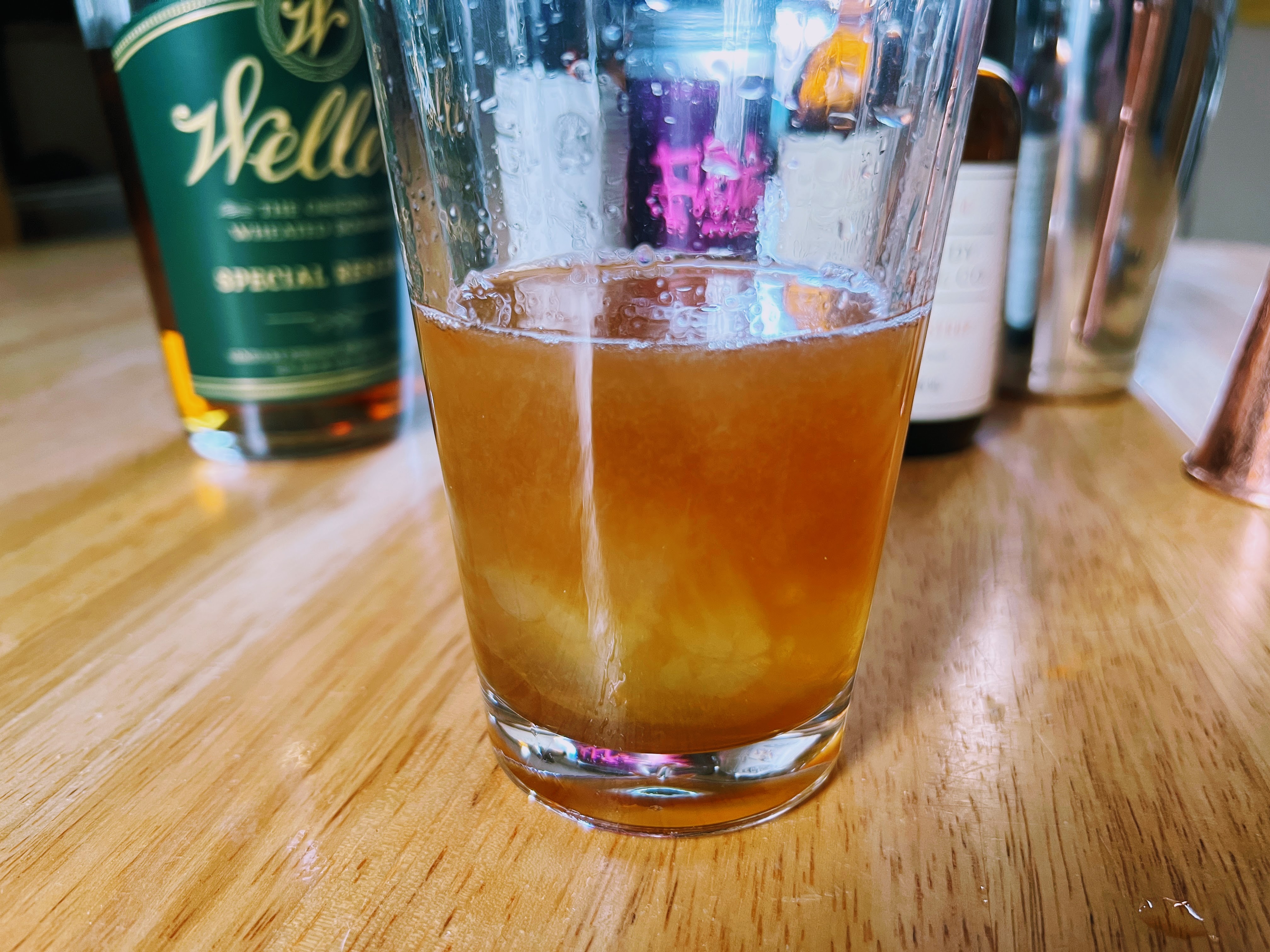 Method:
Prechill the glass in the freezer.
Add the bourbon, lemon juice, syrup, bitter, and egg white, to a cocktail shaker. Affix the lid and shake vigorously for about 15 seconds (hold the lid tight as a vacuum seal will not form thanks to there being no ice in the shaker).
Open the shaker, add a big handful of ice and reshake the cocktail for about 15 to 20 seconds or until the shaker is ice-cold to touch.
Strain the cocktail into the prechilled glass, making sure to shake out all the foam.
Add a cherry for garnish and serve.
Bottom Line:
The beauty of this drink is in its texture. It's so silky smooth. It's like drinking meringue with a sharp cut of sweet lemon drops cut with spicy and vanilla-forward bourbon. It all just comes together so nicely.
Overall, I can see mixing these up two at a time for the rest of the weekend. They're that good, refreshing, and invigorating. And all that citrus, bitters, and bourbon go a long way to reawakening your palate after a long January slumber.