The Negroni Sbagliato has been around for a long while. But thanks to a TikTok interview with House of the Dragon stars Olivia Cooke and Emma D'Arcy, the drink has gone "viral." And over the weekend, people have gone mad for the old-school Americano, I mean, Negroni variation.
Sidenote: I feel kind of bad for every bartender who's going to be asked for a "Negroni Sbagliato with prosecco in it" because of this. That's like asking a Southern Asian baker for "naan bread" or a server for a "cheeseburger with cheese on it" or a barista for "chai tea."
Let's get a little context on this before we dive in. Sbagliato means "mistake" in Italian so the drink is actually called "Negroni Mistake." This is based on a legend that in the 1980s bartender Mirko Stocchetti at Bar Basso in Milan mistakenly made a Negroni by grabbing a prosecco bottle instead of a gin bottle. Personally, I think that story is total bullshit for a long list of reasons starting with the fact that open sparkling wine is never stored next to the open gin in bars, even in Italy. Secondly, this is an Americano variation, an Americano Spritz locally, that was likely just re-named to jump on a trend in the 1980s.
Long story short, I'd believe this story if he made his "mistake" while making an Americano. But not a Negroni.
In reality, you can trace the history of Campari cocktails through Milan's Caffe Camparino. The earliest recorded Campari cocktail was the Milano Torino in the early 1860s. That's a 1:1 mix of Campari and sweet vermouth over ice with an orange wedge or twist. That same decade, the same bartenders at Caffe Camparino added soda water to create a highball called the Americano for, you guessed it, American tourists visiting the city. Around 50 years later a rich dude named Pascal Olivier Count de Negroni showed up in Milan and wanted a more robust version of a Milano Torino so gin was added, creating the Negroni we know and love today. Shortly thereafter, the Negroni Spumante was born, which tops a classic Negroni with a pour of spumante prosecco (full sparkling) to make an already boozy drink even boozier. Around the 1920s the Spritz (bitters, soda water, and sparkling white wine) also became massively popular with the Campari spritz, Aperol spritz, and Americano spritz (amongst others) all making names for themselves that endure to this day.
What we're basically talking about in this case is replacing the bubbly soda water in an Americano (not a Negroni) with bubbly white wine. It's the same thing that happened for Tom Collins to become the French 75; replacing the bubbly soda water with bubby sparkling white wine. Still, the "Negroni Sbagliato" name reigns supreme in the tradition of "print the legend" hype.
Anyway, this drink rules. Plus, it's incredibly easy to make at home. So let's dive in a make one!
Also Read: The Top Five Cocktail Recipes of the Last Six Months
Negroni Sbagliato
Ingredients:
1.5 oz. Campari
1.5 oz. sweet vermouth
1.5 oz. prosecco
Ice
Orange wedge
The one thing you really need here is Campari. Beyond that, good sweet vermouth — Dolin, Noilly Prat, or Carpano Antica Formula all work. Lastly, there's the prosecco. You want a prosecco that leans "spumante" or full fizzy instead of "frizzante" which is semi-fizzy. You need the bite of the bubble in there. I'm using Josh Cellars Prosecco as it's available at a good price and has a nice bubbly bite next to soft orchard fruits and a light sweetness that helps cut through the bitterness of the Campari.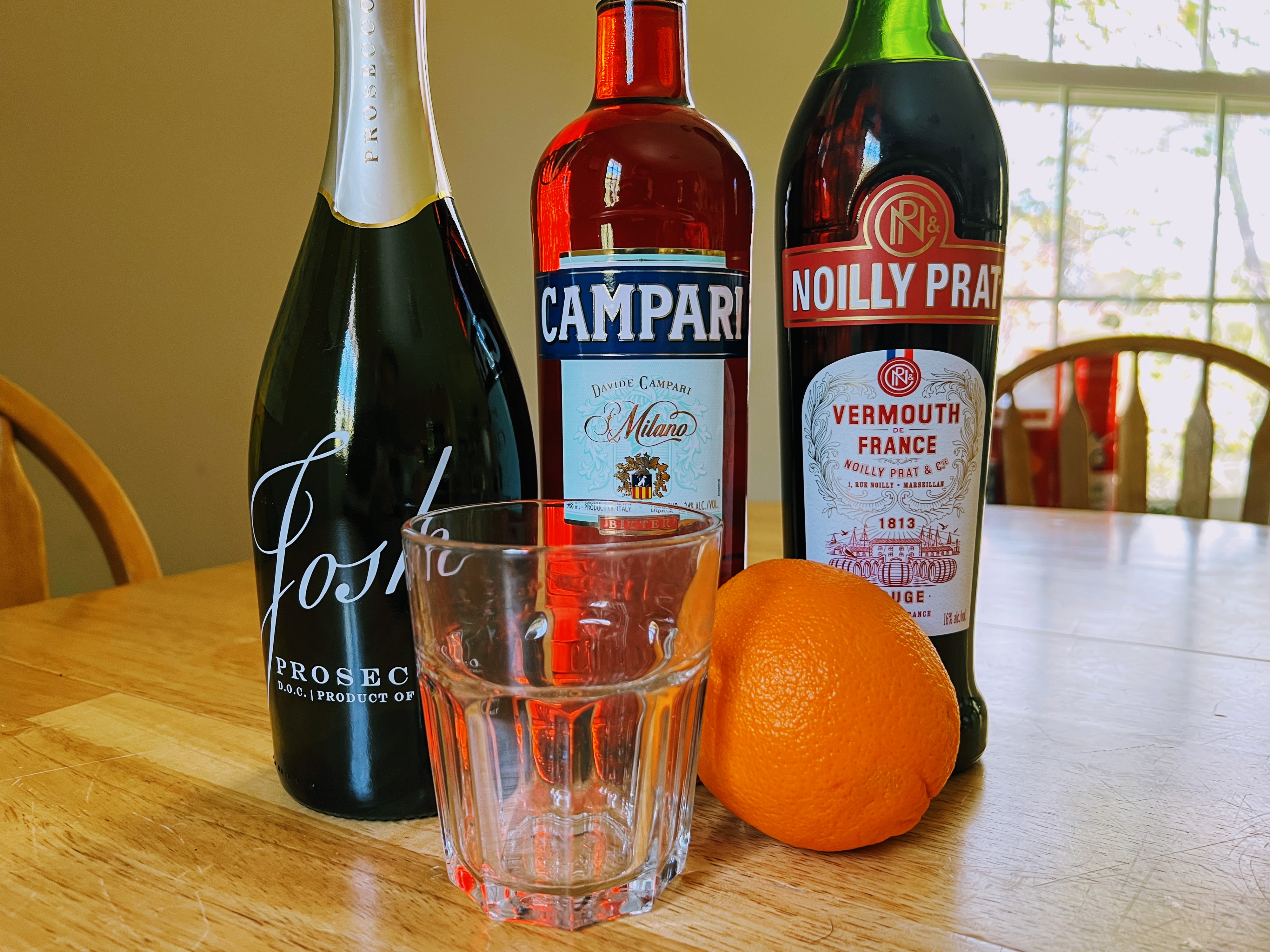 What You'll Need:
Rocks glass (pre-chilled)
Barspoon
Paring knife
Jigger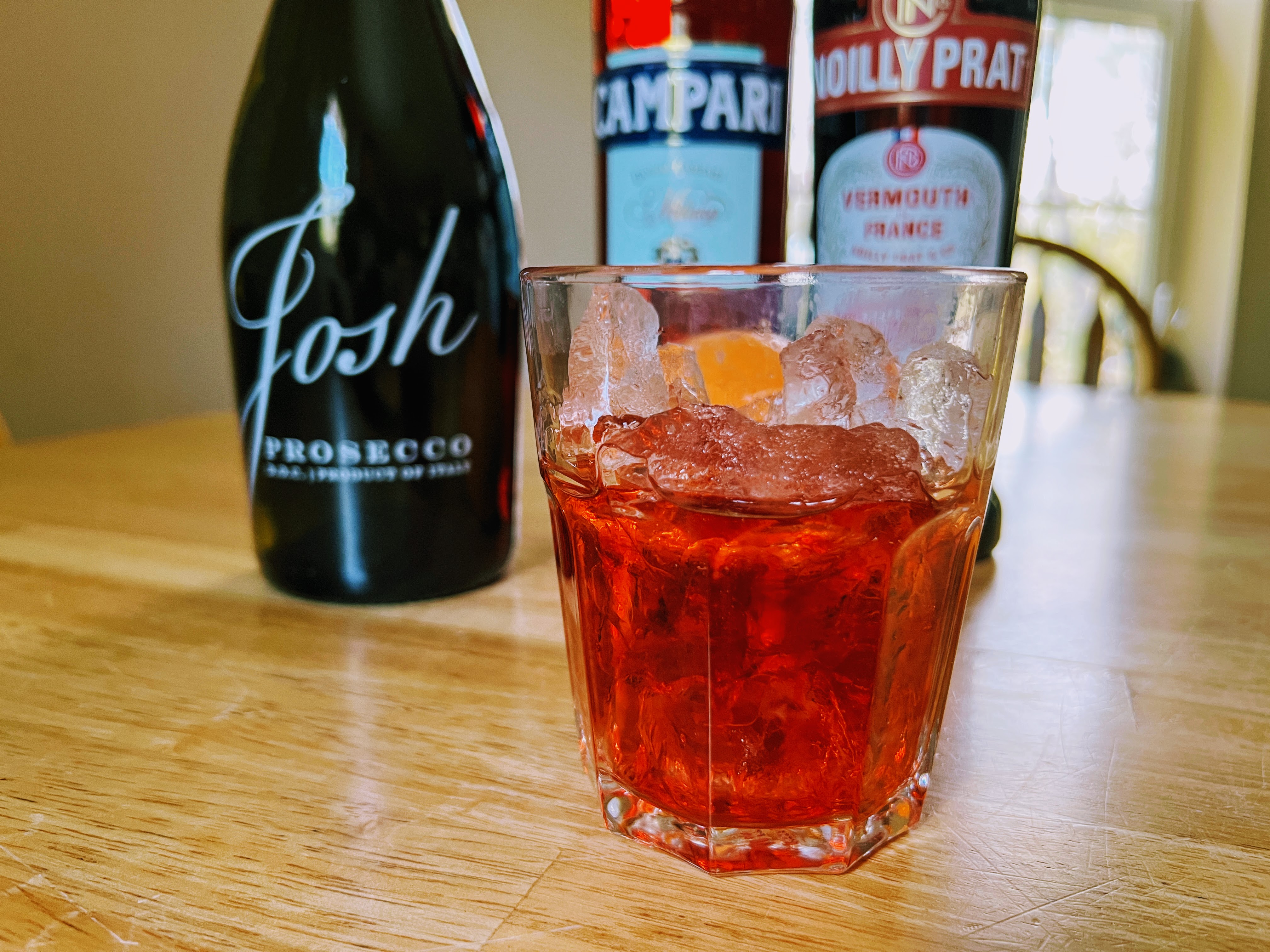 Method:
Prechill the glass in the freezer.
Fill the glass with ice. Add the Campari and sweet vermouth. Stir.
Top with prosecco so that it floats above the thicker Campari/Vermouth mixture (that way, as you sip, you'll get the base cocktail through the prosecco on each sip).
Adorn with an orange wedge. Serve.
Bottom Line: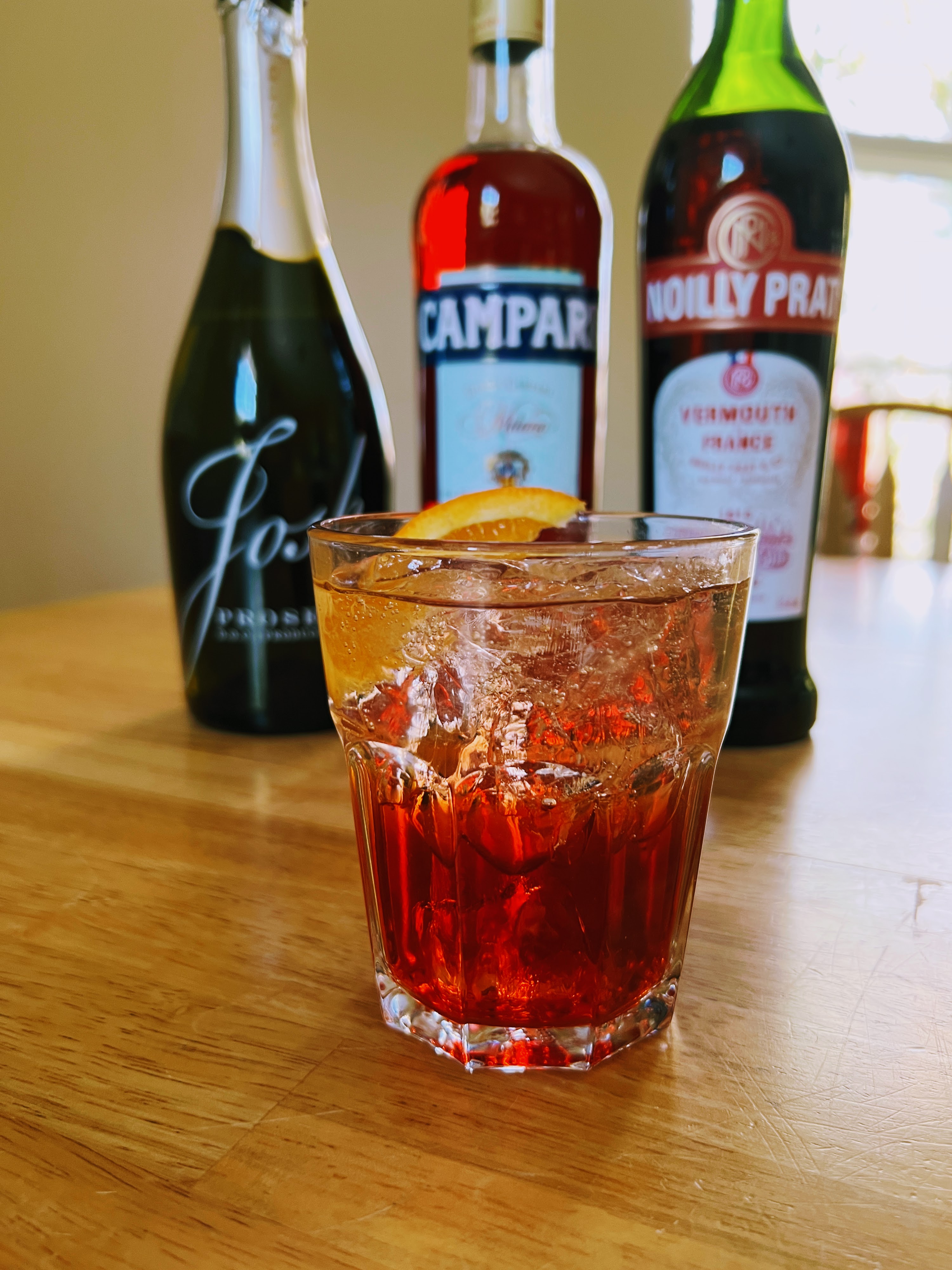 Yup, delicious. The rigid bitterness of the botanical Campari really pops on the palate with a nice dose of sweet floral vibes from the vermouth. This feels about a million times lighter than a Negroni since it's an Americano variation and that's just a lot lighter.
The prosecco adds a nice effervescence and fruity nature that counters and calms down the heavier bitter notes. It's also a textural softener that helps this drink almost float across the senses.
All the "history" and TikTok hype aside, this is a great drink that works year-round as something amazingly easy to make at home or order from a bar. Given how quickly these things blow up when stars call them out, you might want to stock up on Campari, sweet vermouth, and prosecco right now.