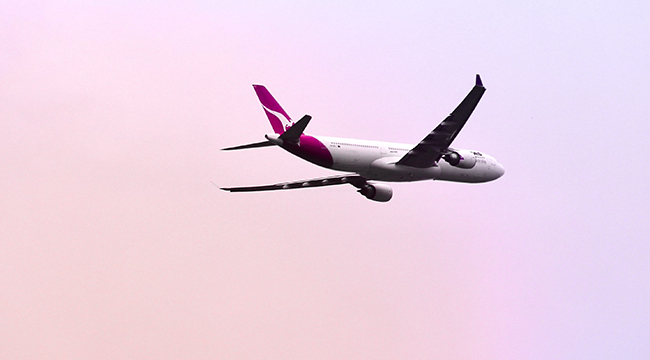 There's never been a cheaper time to fly. We know, it's easy to say that these days. But, really, it's never been more accessible to get around the world on an airplane. Budget carriers dart across oceans now for $100-$200 each way, per person. That model has forced the hand of bigger airlines to lower prices to remain competitive.
Who benefits from this gouging? Us.
Right now, Qantas — Australia's national airline partner — is running a sale that's too good to pass up. The "Fall Flash Sale" has roundtrip tickets from New York, Dallas-Fort Worth, San Francisco, and Los Angeles to Brisbane, Melbourne, and Sydney for between $739 and $949. The cheapest fares are from the Left Coast, as that's the shorter route with fares from DFW clocking in at $889 and NYC hitting $949. That's a great price, y'all. You're traveling to a whole different DAY.
The travel dates vary slightly but you'll have to jump on that plane between February and June or between July and September of next year. That means you can make it to Byron Bluesfest on one of these tickets..


Qantas is also offering a sale price on their high season travel dates between mid-December and early January for around $1,089 to $1,329. Again, those prices are cheapest on the West Coast and go up as you head back East. They also have a sale on their business class cabin in case you want to be a baller (and maybe even a shot caller). Those seats will set you back between $4,999 and $5,999 anytime over the upcoming holiday season. Just think of that nice lay-flat bed, all the booze you can drink, great food, and plenty of movies in your own pod. A vagabond can dream, right?
Here's the rub. This sale ends tonight, November 19th, at midnight Pacific Standard Time. So if you wanna go Down Under, you better make your move.