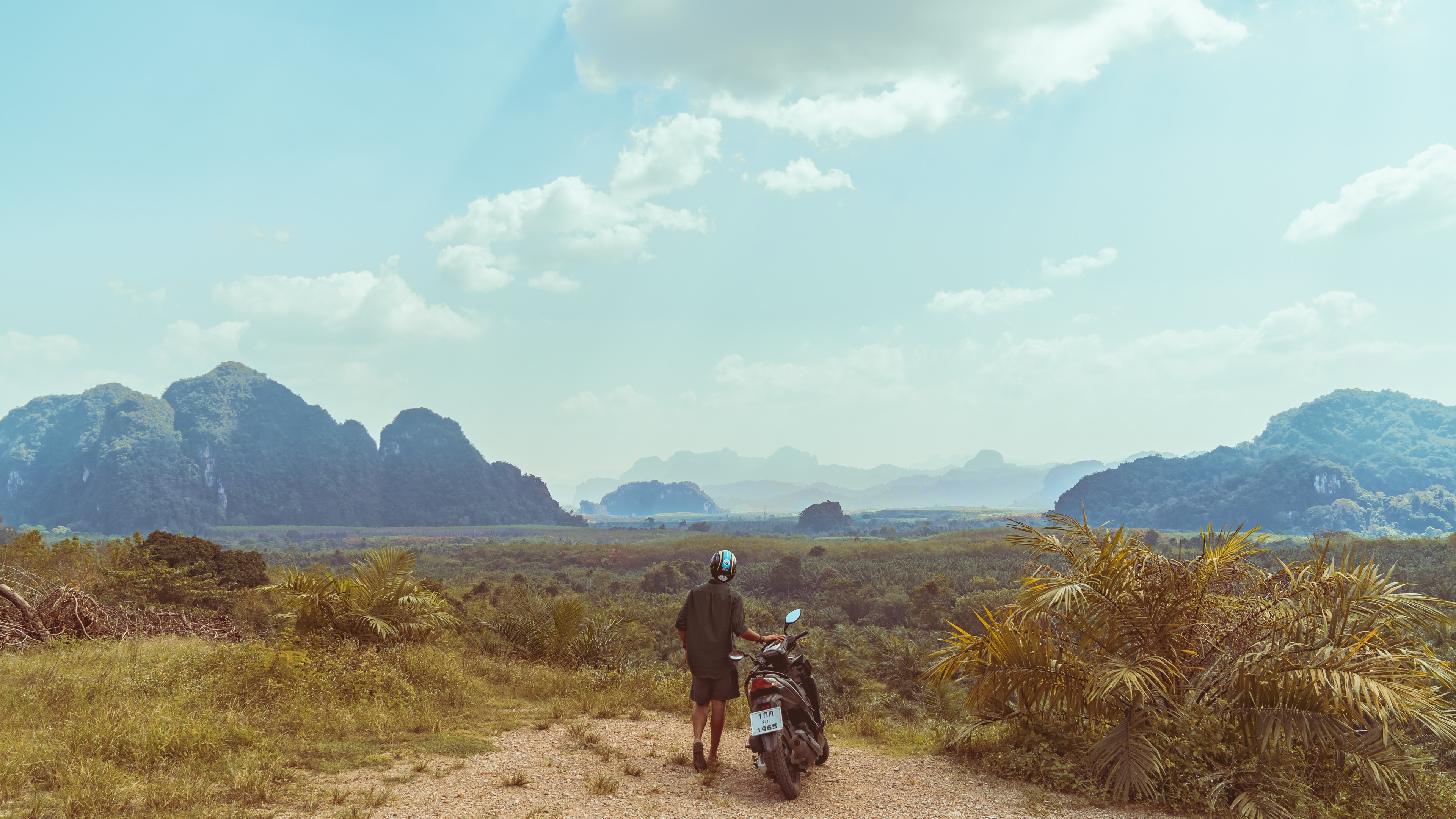 There's just something about seeing the world. We lust for the wander. We thirst for adventure. Yet there's so much that holds us back from striking out on the open road. Money, time, and a good travel companion are high on the list of excuses we use not to venture off into the unknown. The first two are hard to deny. We all have to work and time off is fleeting. Money, well, it's always a struggle. But travel is now cheaper and, therefore, more accessible than ever before.
That last one is a little more of a conundrum. Do we really need to travel with someone? It's looking more and more like that answer is "no" as solo travel skyrockets across the world. A big ol' study done by The New York Times back in 2015 showed that solo travel has risen from 14 percent of all travel to a full quarter of the travel experience. Since then, traveling solo has only grown. Google notes an almost doubling in solo travel searches over the last three years. And, if that's not enough to convince you solo travel is the new way to see the world, travel studies have shown 80 percent of millennial travelers were traveling solo this year alone.
Why? Well, studies of people who travel, in general, have shown a lot of benefits. We know travel makes you smarter, happier, healthier, and more empathetic. Traveling on your own amps all those benefits up. When you're out there solo, you kind of have to make friends you'd otherwise likely avoid. Your phone isn't a refuge. If you want to meet people, you have no choice but to look up. It's thrilling, in a way.
This trend isn't going away. The advent of social networking apps, augmented reality, cheap hotel and travel aggregators, and access to broader information as a whole means we're more open to the whole travel experience. Travel companies are paying attention too. Back in the old days, you rarely found a cruise or tour operator that didn't charge you a "single supplement" — which, let's be honest, taxed you for traveling solo. Today, travel companies like Intrepid Travel and U by Uniworld specifically cater to young solo travelers who want a little adventure in the backcountry or luxury cruising in Europe, respectively.
We'd like to think that any time is the best time to hit the road. Yet, according to stats from the travel world, fall seems to the time when solo travel peaks. Hey! It's fall right now. With that in mind, we thought we'd lay down three of our essential indy-trails. These are not so much hardcore adventures but more gateways to the world. The suggestions below will help you dip your toe in the warm waters of solo travel without having to plunge into the deep end. Happy travels!