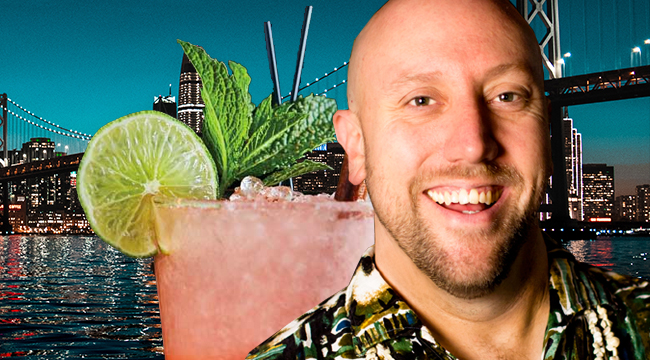 You know how to EAT THIS CITY. With top chefs as tour guides, you've learned how to scout out hot spots for breakfast and brunch, where to go for a delicious date night, and how to feast like a local liege in the cities you love. But where do you wash it all down? Do you know how to find the best brewpub? Uncover who makes the meanest bloody marys and the most sparkling mimosas?
You're about to find out. Welcome to DRINK THIS CITY!
This week we're in San Francisco, the golden gate to cocktail paradise. You could spend an entire week exploring all that The City has to offer in the world of boozy beverages, and still leave scores of treasures undiscovered, establishments unexplored. Naturally, you're going to need an exceptional guide to the bars of SF, and we're pleased as punch to bring you none other than Martin Cate. Mr. Cate's expertise, imagination, and love for cocktail culture are clear. He's the owner and creator of San Francisco's famous Smuggler's Cove — an award-winning, immersive tiki bar that boasts the largest rum collection in the United States — and author to a James Beard Award Winning book of the same name. What Smuggler's Cove is to rum, Whitechapel is to gin; Cate's co-owned love letter to an oft-misunderstood spirit features the widest selection of gins in North America, served in an evocative space rich in detail and creativity.
Recently, Cate has extended his empire outward. San Diego plays host to Martin Cate's co-owned False Idol, a tiki bar hidden within Little Italy's Craft & Commerce. Visitors can expect special effects that would feel just as at home at Disney, shareable bowl drinks, wall-to-wall artwork, and a menu that is more than up to the challenge of converting tiki novitiates. Keeping things weird in Portland? Head on over to Hale Pele, a tropical tiki escape filled to the brim with rumbling thunderstorms, erupting volcanoes, angered goddesses, and perfectly crafted libations. Come for happy hour, and don't miss out on the Hawaiian bread with guava jam. In Chicago, Cate co-owns Lost Lake, Imbibe magazine's Cocktail Bar of the Year in 2015 — a glamorous 1930s-inspired tiki oasis. Enjoy the classics or explore the originals on an award-winning menu. Stay awhile, become a regular, and perhaps you'll soon join the Avondale Maritime Academy, the bar's rum club.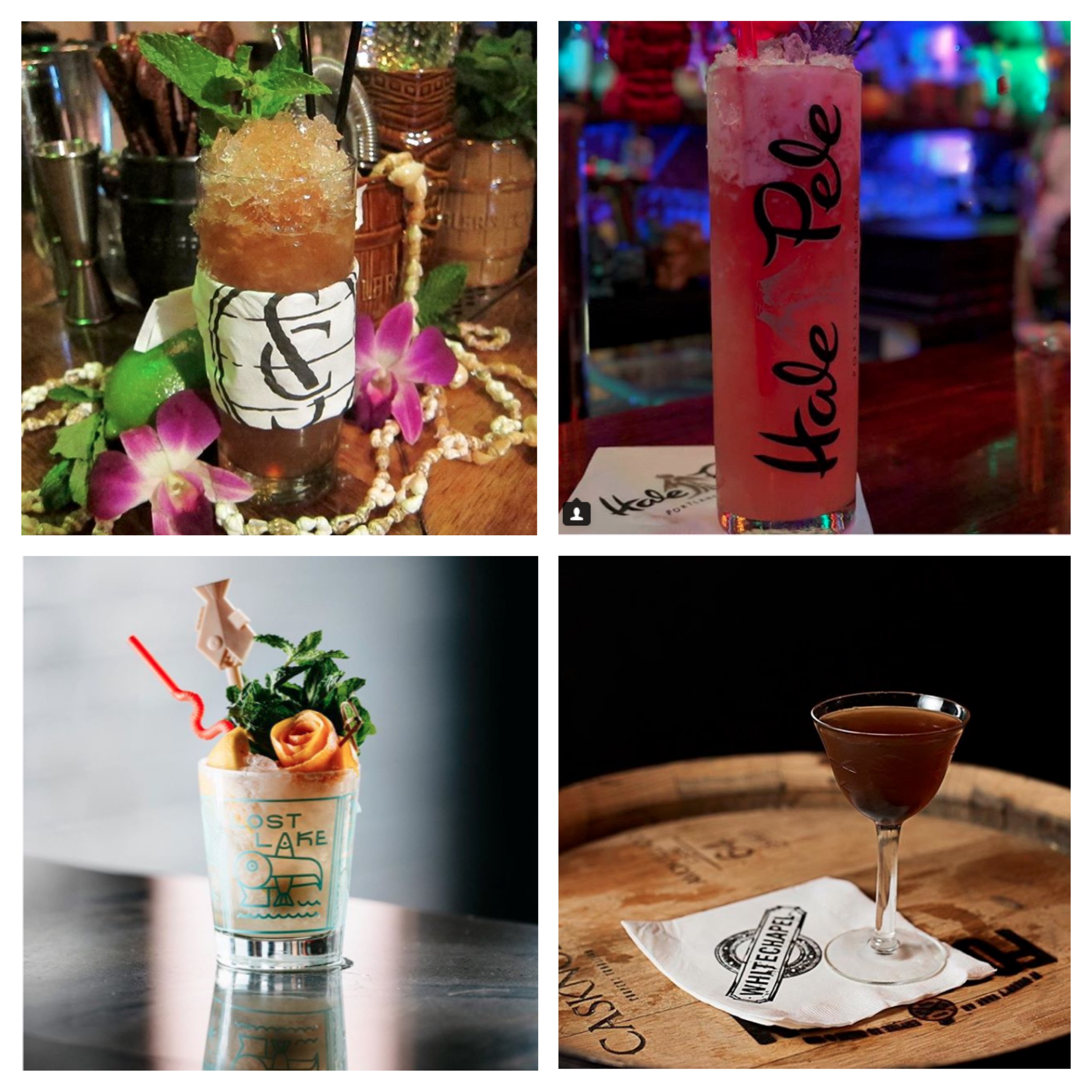 Cate's awards are numerous and well-deserved, and what's more, he's a standup guy that's always ready to share his talents, whether it's at multitudinous educational seminars or right here on Uproxx. If you're setting sail on a cocktail voyage in San Francisco, Cate is the captain to steer you toward the finest ports.
Ready to check out Martin Cate's favorite bars in San Francisco? Let's go drink this city!
BRUNCH COCKTAIL OR HAIR OF THE DOG
Love to have a Bloody Mary and look out at the water at the Hi Dive. Classic spot to remind you a bit of when the Embarcadero was a bustling port.
MARGARITA
Well, it's a little obvious, but I love a Margarita at the legendary Tommy's. Watching the great team shake them up in blenders (you read that right), eating some chips, maybe a little special tequila on the side from Julio's vast collection, and you'll know why they're world famous.
CLASSIC COCKTAIL
I love the house Manhattan at Harris' Steakhouse. It's made with their own Eagle Rare bourbon, Vya Californian vermouth, and served up with the second half of the drink in a little ice filled barrel to keep you company. Leaning on the wood of the vintage Brunswick bar while some live jazz plays right behind you is perfection.
CRAFT COCKTAIL
I love The Skipper at Liholiho Yacht Club. Sit at the bustling bar, and sip on one of these with an order of the housemade spam and think happy thoughts.

PUNCH
Whatever the punch of the day is on a Sunday at 15 Romolo. It will probably be loaded with sherry, and that's a good thing. Throw it back with a bunch of great Spanish bites and all is well on a lazy Sunday.
DIVE BAR
Specs' Twelve Adler Museum Cafe
One of the greatest joys in San Francisco is an Anchor Steam, a shot of whiskey, and a wedge of cheese at Specs' Twelve Adler Museum Café. A favorite of merchant marines and the beats, it's been full of esoteric ephemera and quality regulars for fifty years.
PUB, TAVERN, OR BREWERY
I'll take a perfectly poured Guinness and a full Irish Breakfast at the Irish Bank. This is a quality atmosphere hidden down a short alley in the financial district.
HOTEL BAR
San Francisco is short on great hotel bars that capture a classic atmosphere, so that makes the Big 4 Restaurant such a treat. Sip a chilly Martini and listen to a little live piano while you enjoy a great space filled with the history of San Francisco's Robber Barons.
HOT DRINK
There's perhaps no hot drink more famous in this country than the Irish coffee with floating cream at the Buena Vista. Aficionados come from all over the world to try it and its history is as rich as the frothy cream topping each glass.
THEMED COCKTAIL at IMMERSIVE EXPERIENCE BAR
Well, I'm biased, but I love a Duke's Hotel-style Martini prepared Tableside at Whitechapel. Every Tuesday from 5-8pm, the Victorian bar cart rolls out and delivers bracing ice-cold Martinis in an incredible space. For a complete gin experience in an imagined abandoned London Underground station, it's one of a kind.
SPARKLING COCKTAIL
I'll take a classic Champagne Cocktail served at Bix. It's a beautiful room that's both dramatic and always feels celebratory.
APERITIVO
I love a vermut served chilled from the barrels at Bellota. Incredible wood-fired Spanish cuisine and great sherries at this beautiful modern space.

LOW-PROOF COCKTAIL
There's a selection of excellent low alcohol cocktails at Anina, and they taste great on their warm Hayes Valley patio on a sunny day.