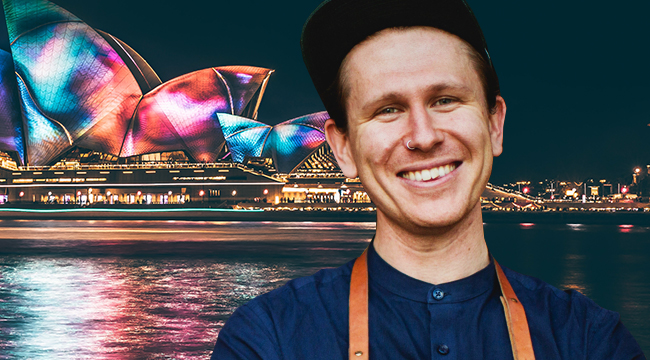 You know how to EAT THIS CITY. With top chefs as tour guides, you've learned how to scout out hot spots for breakfast and brunch, where to go for a delicious date night, and how to feast like a local liege in the cities you love. But where do you wash it all down? Do you know how to find the best brewpub? Who makes the meanest of bloody marys and the most sparkling of mimosas? What bars transport you?

You're about to find out. Welcome to DRINK THIS CITY!
Iain Griffiths has been behind some of the biggest bar movements in modern history. His partnership with Ryan Chetiyawardana — known in the bartending world as Mr. Lyan — brought the much-lauded and now iconic White Lyan, Dandelyan, and Super Lyan to the stage. Griffiths and Mr. Lyan's London bars have consistently been ranked as the best in the world, year after year.
Griffiths didn't start out on the bartending mountaintop. He started out on a farm in Australia as one of seven kids. At 15 he moved to Brisbane and started bartending as soon as he could. That led to turns in Melbourne, Sydney, and Edinburgh, Scotland before he wound up in London.
You'd think launching two of the world's best bars in one of the world's most iconic nightlife cities would have been enough. Griffiths was only getting started. With a "fuck 'em up" attitude, he and fellow Dandelyan bartender Kelsey Ramage started Trash Tiki — aiming to completely change the game by tackling waste in bartending.
We caught up with Griffiths when he was judging the Tahona Society's Altos Cocktail Contest in Guadalajara and we couldn't pass up the opportunity to get his picks for his favorite bars back home in Oz. And, who better really to give us a boozy tour of Australia's biggest city than this legendary innovator, founder, and bartender?
Classic Cocktail Bar
Bulletin Place has a daily changing menu that champions the best of seasonal produce in refreshing and vibrant cocktails. The pedigree of owners & alumni alike make this place somewhere that never disappoints. From its launch six odd years ago it's become a great staple and excellent example of how fucking great the bars in Sydney and Australia get!