Choosing the best spot to hit during a summer vacation is a tough job. Do you stay domestic and see some new corner of the country that's been calling for a while, or do you take a bigger leap and cross the ocean? The latter options has never been more enticing, since budget airlines have started flying transatlantic routes.
So let's say the wheel landed on Europe this year. Where to go? Which country, or countries, are worth your precious two weeks? Europe has 51 countries to choose from. You can go semi-tropical, Mediterranean, or to the mountains.
Over at Liligo they parsed their searches for the spots in Europe people are searching the most this season. There were a couple of new surprises as the European gaze moves further south and east across the continent. So we've put together a list of the ten places people are looking to go this summer.
10. Croatia
Sampling the wonders of Croatia seems a fine way to spend your summer. From the ancient cities of the north to the sun-kissed fort towns peppered across hundreds of islands in the south, the country has a lot to offer and still hasn't fully hit the tourist map. Enjoy the amazing food, the backdrops for many a Game Of Throne scene, and old European history all in one gorgeous corner of the world.
https://www.instagram.com/p/BVu4PQlFeRT/

9. Poland
Poland has a craggy must-trek mountain chain across its southern border; on the northern border is a sandy coast along the Baltic Sea that's perfect for lazy lounging and a little partying; and in the middle is the nation's vast agricultural heartland. In between are fascinating cities, distilleries, and enough pierogies to soak up all the vodka you drink.
8. Albania
Just south of Croatia, Albania's sun-soaked coast is dotted with picturesque islands, sparsely populated beaches, and top resorts. If you go, you'll find far fewer people (read: tourists) than their northern neighbors. Inland, you'll discover well-preserved towns and relics from the bygone Soviet era, giving a glimpse into a not-so-distant past. It's a truly unique and enlightening corner of the world to explore.
7. Germany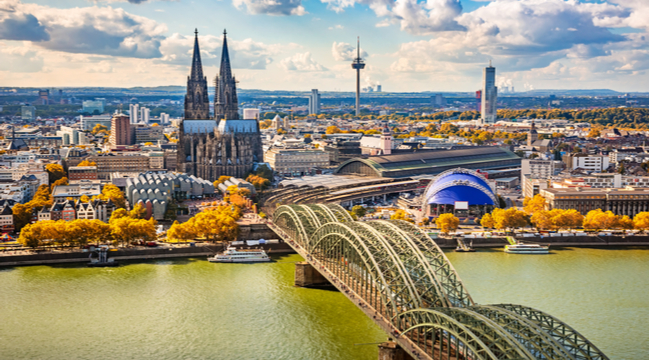 Germany is another country with a diversity that's rare for its size — the towering Bavarian Alps with their idyllic villages and beer halls, two coasts worth of beaches on the Baltic and North Seas, the great interior forests and national parks, the cities of the industrial west between Dusseldorf and Cologne, the Black Forest, and, of course, one of the best party cities on the planet, Berlin. Buy your ticket, we promise you'll find something there!
https://www.instagram.com/p/BVvdsQYgJpT/
6. Ireland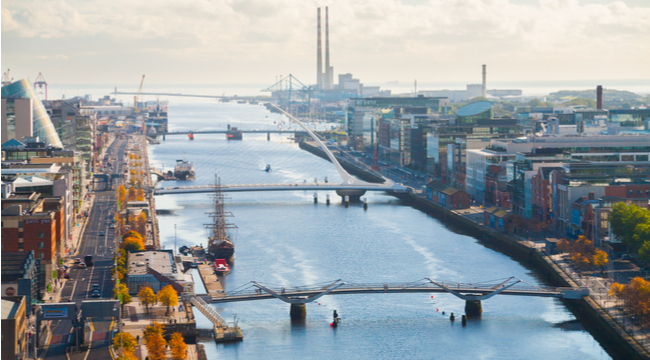 The Emerald Isle is often a favorite amongst American tourists with millions visiting yearly. It's easy to see why — the rolling, verdant countryside, little seaside fishing villages, full Irish breakfasts, Guinness, and more than enough whiskey to limber you up to kiss the Blarney Stone.
5. Greece
Greece has one of the best-preserved histories in the world and you can live amongst it for a spell on your next trip to this nation of a thousand islands. Greece is postcard beautiful, has endless beaches, and — due to economic crisis — has quickly become one of the biggest tourist destinations for young people.
Party in Mykonos, get cultured in Delphi, eat and play backgammon in Athens, and sweat out all the Uzo you drank in Hydra.
4. Spain
Oh, Spain. There's so much to love about this country. From the delectable food to the endless stretches of beaches to amazing and unique cities dotted throughout — it's a wonderland of feasting, drinking, and bacchanalia where the sun shines almost every day.
3. Italy
Italy is a classic destination that tourists have been flocking to for centuries because it's straight up awesome. Take a tour of Tuscan vineyards, eat your way through Emilia-Romagna, walk the ancient streets of Rome, gorge on pizza in Naples, lounge on the beaches of Sicily and you'll still have only scratched the surface.
https://www.instagram.com/p/BVylbuynMmw/
2. UK
It feels like the UK got bumped up in searches mostly due to their currency taking a couple self-inflicted wounds over the last nine months. Which means the distilleries of Scotland, the moors of Lancashire, and the fish and chips of Cornwall are all a lot cheaper this year. It might be time to finally go!
1. France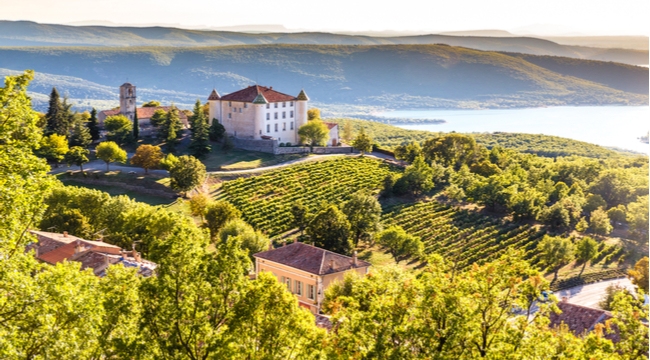 France still holds strong as the most searched travel destination for summer 2017. It's another country with two unique coasts, amazing and iconic cities, and a food culture that is one of the greatest and most influential in the world.
You'll eat well. You'll drink well. You'll love well.