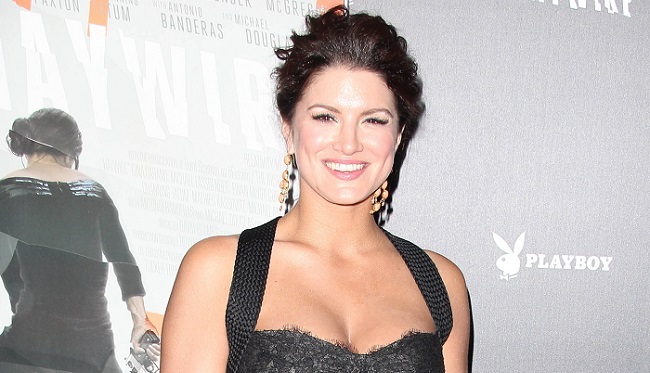 So, what does Gina Carano think of Ronda Rousey, the athlete that succeeded her both as the face of women's MMA and as the female muscle in the Fast & Furious franchise?
"It's insane … she's a beautiful athlete and there's so much respect there and I wish her all the best. And I hope Cat Zingano gets another chance at the UFC [title]. And I think that the two women fights before that – Holly Holm and Raquel Pennington was just the fight of the night. Of most nights! The stand up there was just insane to me. That was just a really special moment."
Wow, what a positive and upbeat opinion! I guess I've just gotten used to all the top women in combat sports reflexively saying Rousey ain't sh*t. But Gina has never been much for trash talking, especially when there's no reason for it. After pulling some major headlines teasing a comeback last year, she turned down everything the UFC offered her and signed on instead for a full slate of films (including the highly anticipated Deadpool movie):
It's not exactly shocking that negotiations withered on the vine the moment Ronda Rousey started talking up an immediate title shot for Gina. The general consensus is that Rousey would wreck Carano in a cage fight, something I doubt would raise her profile in Hollywood very much. And that's where the real battle of former vs. current face of WMMA will take place.
There, and in comment sections everywhere over who has the pound for pound best smile.