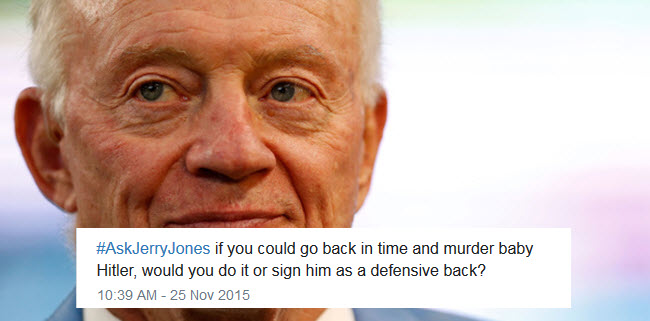 Okay, seriously, who approved this whole thing? The NFL Network thought it was a grand idea to put out an #AskJerryJones hashtag, and put the best tweets on air. Sure.
Yeah, this thing went exactly how you expected it to go — off the rails quickly. Shoutout to the folks on Twitter for these gems.
Keep scrolling — that pretty much sums it up perfectly.
Pro tip, NFL Network: Let's not try a hashtag to get fans' opinions on one of the more controversial owners in the NFL.