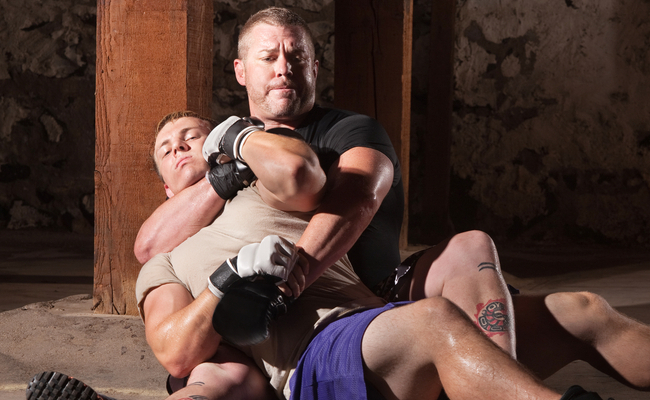 So you know those warnings about not imitating professional athletes, and not trying this at home? Well, a Winnipeg man and his roommate didn't heed those warnings, and the consequences were TERRIBLE.
Emery McLeod recently stood trial for second-degree murder in the February 2012 killing of 42-year-old Darren Monias. A jury convicted him of the lesser charge of manslaughter.

McLeod claimed Monias died accidentally after McLeod put him in a choke hold for 20 seconds during a drunken bout of "UFC-style" play-wrestling at their St. Boniface apartment.
So what do you do when something like that happens? Attempt to revive him? Call the police? Cut up his body and act like nothing happened? Oh…oh no, it's the last one:
McLeod claimed he "panicked" after discovering Monias unmoving on the floor and 15 minutes later came up with a plan to cut up his body and hide the remains.

[He] admitted to cutting… [up] Monias's body and disposing of the remains around the city, but denied intentionally killing him.

Monias's head and neck were never recovered, making it impossible for prosecutors to argue a definitive cause of death.
Prosecutors took very little stock in McLeod's level of intoxication, due to the "sheer concentration, strength and resolve" needed to cover up the death.
McLeod was sentenced to 15 years in a Canadian prison after being convicted of manslaughter; however, time served will bring his remaining years of incarceration down to just under 11.