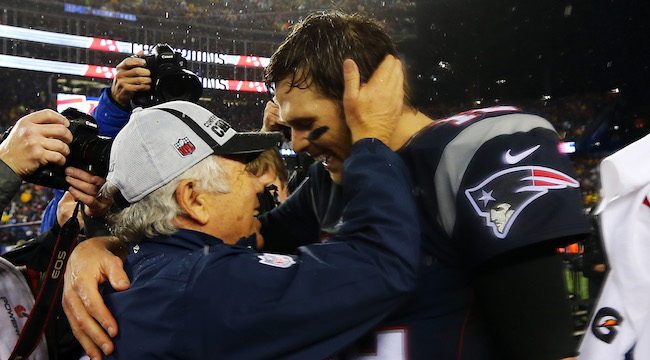 When word broke that WME-IMG purchased the UFC for more than $4 billion, a collective gasp occurred in the sporting world. This was a huge sticker price, even for a growing and successful company, but in fairly quick fashion, information leaked out that 23 celebrities purchased sizable ownership stakes in the company. This group was headlined by Tom Brady, Jimmy Kimmel, Conan O'Brien and Serena Williams.
Now, the full list of 23 headliners has come to light and it features a very interesting group of people.
In the entertainment industry, O'Brien and Kimmel are joined by actors Mark Wahlberg, Sylvester Stallone and Ben Affleck, as well as other luminaries in Tyler Perry, Rob Dyrdek, Trey Parker, Michael Bay and Guy Fieri. The sports world was also greatly featured, with Brady and Williams as the headliners and Patriots owner Robert Kraft, Venus Williams, golfer Li Na, tennis star Maria Sharapova and NFL quarterback Cam Newton included.
Finally, the music industry was not to be outdone, placing six people on the 23-person list. Anthony Kiedis and Flea of the Red Hot Chili Peppers picked up stakes, along with Adam Levine, Calvin Harris, The Weeknd and LL Cool J. In the grand scheme, the names involved shouldn't be surprising given that the reported "minimum" buy-in was $250,000, but there is always intrigue with this type of group and that extends to that revelation.
Now, we'll see what the UFC does moving forward.
(Via Forbes)