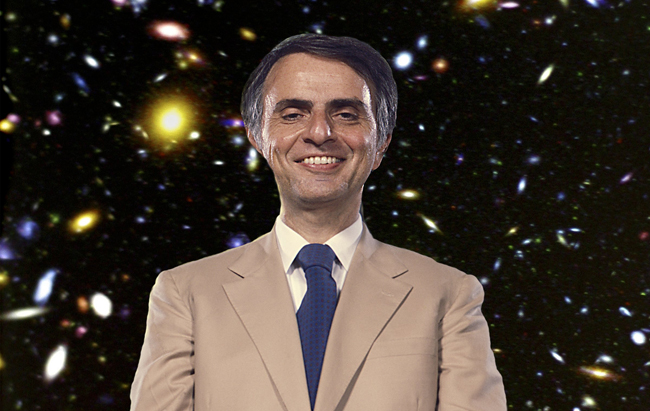 The next few years are shaping up to be a great time if you like geek icons. First, Leonard Nimoy's family met their Kickstarter goals for a Spock documentary (Spockumentary?), then a documentary about Bill Nye broke Kickstarter records. Now, Warner has committed to biographical drama Sagan, about iconic astrophysicist Carl Sagan.
Although it's just getting started (no director, writers, or actors announced yet), the Tracking Board reports Sagan's widow, Ann Druyan, is already on board as a producer. Also producing will be Courtenay Valenti (Mad Max: Fury Road), Cate Adams, Lynda Obst (Interstellar, Contact), and Rachel Abarbanell. The most obvious pick is Obst, as she already worked with Sagan and Druyan to adapt Sagan's book, Contact, for director Robert Zemeckis in 1997.
No release date has been set for Sagan, but we're sure it'll make millions and millions of dollars.
(Via the Tracking Board)