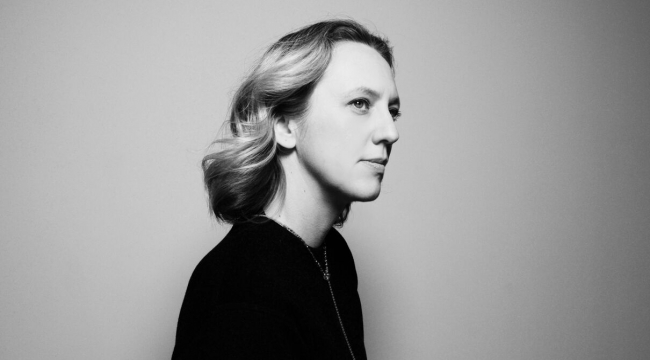 Ana Egge is no stranger to the music scene – the folk singer-songwriter released her debut album a little over a decade ago, and has shared the stage and studio with an enviable number of highly acclaimed musicians and producers throughout her career. We're premiering "Dance Around The Room With Me" today, and it features a line up of fellow Brooklyn-based musicians, including Anais Mitchell on background vocals and Big Thief's Buck Meek on guitar. "Dance Around The Room With Me" is the lead single from Egge's upcoming album, White Tiger.
The spirited and vivacious track is about traversing through life deeply attuned to each cursory feeling, even the ones that seem insignificant or sting mercilessly. Egge wrote it with her daughter in mind, hoping to instill in her the practice of stepping back, taking stock, and dancing still. In it, she declares a warmly buoyant mantra: "Dance around the room with me / Start dancing and you'll see / How it opens up, opens up your heart."
About the track, Egge said:
"Being a mother and getting to know the ends of my patience and understanding the importance of modeling good behavior has brought me to some messy and creative places. Encouraging my daughter to experience her feelings when they come up so that she's not afraid of them makes me, necessarily, need to practice the same thing. I think it's true what they say about our fear of a feeling being much worse than the feeling itself. When I'm really feeling something I know who I am and I am in the moment. I am alive. Why not dance through it together?"
Listen to "Dance Around the Room with Me" here.