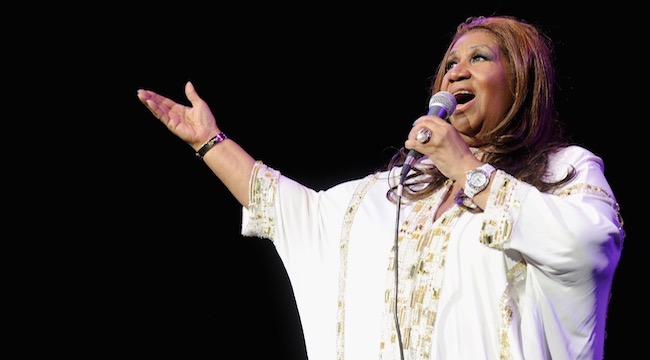 When the news broke a couple of days ago that Aretha Franklin was battling an illness from which she might not recover, her fans all across the world joined together to pay tribute in whichever way they could. From regular folks to some of the biggest stars on the planet, the "Queen Of Soul" touched a lot of hearts in her life with her music, and many were eager to give her her propers.
Beyonce, who's currently touring with her husband Jay-Z for the On The Run II tour stopped their show the other night in Aretha's hometown of Detroit and dedicated their performance to her. Just after the first song she addressed the "Motor City" crowd and said, "This show is dedicated to Aretha Franklin." Adding, "We love you and thank you."
Former President Bill Clinton spoke for himself and his wife Hillary in a thoughtful note shared to Twitter, saying to his millions of followers, "We hope you'll lift her up by listening and sharing her songs that have meant the most to you."
Fellow iconic divas Chaka Khan and Mariah Carey also honored Aretha.
It's also been reported that her friends and contemporaries Stevie Wonder and the Reverend Al Sharpton have both visited her to pay their respects in person, while her one-time label President Clive Davis is already planning a tribute concert to here to take place sometime this fall.
And in New York City, fans have taken to redecorating the Franklin Street subway station in her honor.
At this time, Franklin's exact condition remains unknown, but she's reportedly in hospice care surrounded by her loved ones.