As the streaming era picks up steam, 2018 has been marked by the rise — and subsequent success — of two album forms which were previously thought to be gimmicks or side projects between full-length releases: The joint album and the EP. While Kanye West and crew sparked some debate this summer over just what constitutes an extended play "record" with their spate of super short Wyoming-spawned projects, the generally accepted definition for an EP is generally under 25 minutes and under 10 tracks.
Rappers have begun to make extensive use of the format both as a stopgap between longer projects and as a creative way to keep their names in conversation and music in fans' ears. They've allowed rappers to branch out creatively or generate quick sales without the full album promo that would normally be required to ensure a project's success.
But mostly, they've just been a fun bonus in a year where many of the major projects from big names slogged through overly long tracklists, like musical palate cleansers sprinkled amongt all the lavish, five-course meals the upper echelon of rap has been delivering lately. Even artists more formally recognized as R&B singers are getting in on the act, as Brent Faiyaz and Khalid join Open Mike Eagle in jumping on the trend this week.
And though I put out a formal request at the top of the year for rappers to chill out on all the joint projects, the ones we've received so far have been pleasant surprises, with Kanye West and Kid Cudi's Kids See Ghosts becoming the best album out of Wyoming (with all due respect to Teyana Taylor and Pusha T) and Lil Baby and Gunna's Drip Harder turning the ATL upstarts into bonafide stars. However, this week might bring about the weirdest and most unexpected pairing in a while.
Then, with women taking over hip-hop all year, from Cardi B's history-making success to Noname's triumphant return, two new young ladies will join the burgeoning pantheon of fast-rising rap goddesses this week, each with a different approach that shows that anything men can do, women can do as well or better.
Finally, one of the standout artists of the last few years makes his return after showing off a more-polished flow on his last project that should silence the haters of his first. Lil Yachty says he has nothing to prove — now, ironically, he must prove it.
Asian Doll, So Icy Princess
Cleverly releasing her 1017 Bricksquad debut on October 17, Asian Doll staked an early claim to the hip-hop world's attention by beating the rush of albums dropping on Friday. With production from Southside and features from Dreezy, Lil Yachty, and Gucci Mane himself, the 21-year-old Dallas rapper shows off her assertive, trap rap chops on this solid introduction to her brash, unfiltered style.
Brent Faiyaz, Lost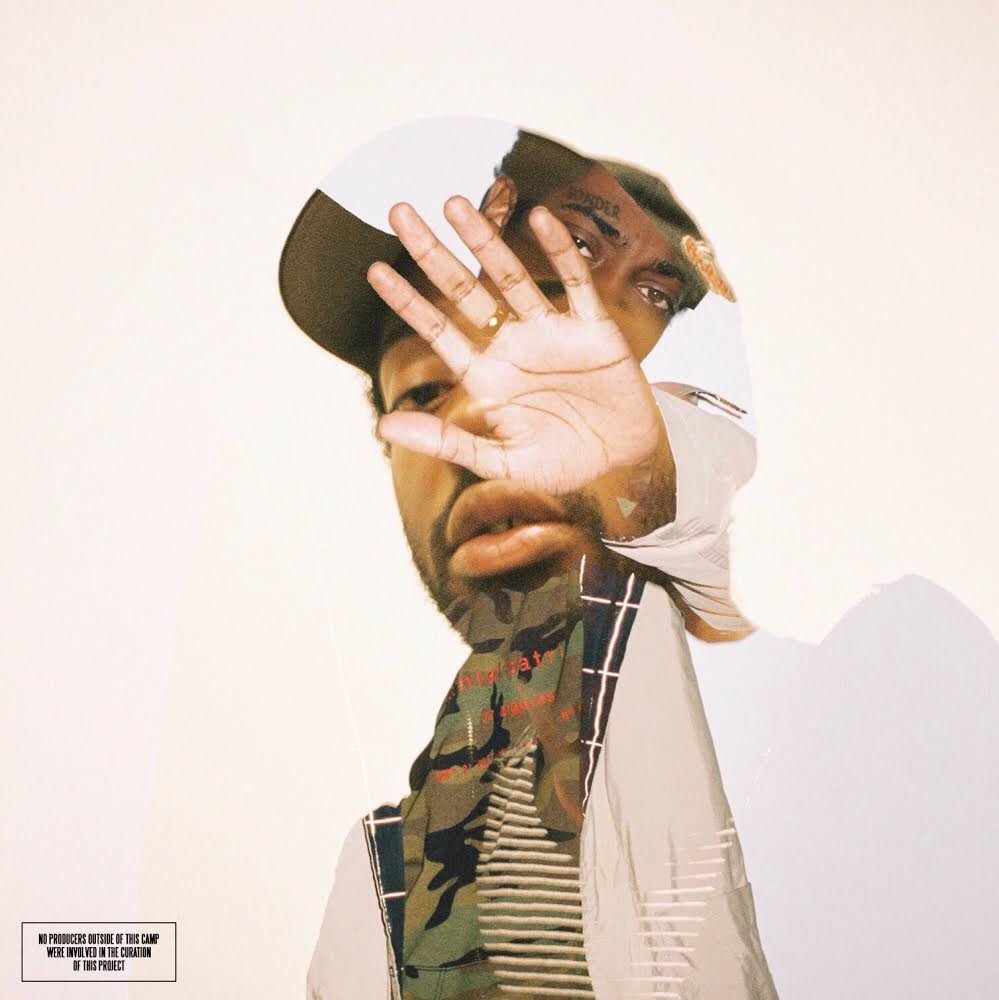 The crooner responsible for one of the biggest hits of 2017 (GoldLink's "Crew," also featuring Shy Glizzy) shows he's more than just a hook singer. While his Sonder Son solo debut was well-received as one of the better urban pop albums of the year as well, he's clearly capitalizing on his increased notoriety while making a calculated overture for a bigger mainstream splash on his next big release by offering up this introductory collection of just six tracks, an easy way to pick up a few fans with his soulful, introspective songwriting and smooth vocal talent.
Future & Juice Wrld, Wrld On Drugs
This one came out of nowhere and features one of the more unusual pairings we've seen all year, but on second glance, it just might work. Introducing their pairing to the world via a single, "Fine China," that demonstrated more chemistry than anyone may have expected, the Atlanta and Chicago rappers proved that their similar styles and subject matter blend pretty comfortably. Of course, they'll also have to show that their styles can complement one another's — a feat that's far easier said than done.
Khalid, Suncity EP
After exploding onto the scene with American Teen, Khalid became one of the most sought-after features in contemporary R&B, with everyone from Logic to 6lack reaching out to receive his golden touch. But now, it's back to the solo grind for the 20-year-old singer from El Paso, Texas, as he drops a short playing ode to his hometown to set the table for his full-length follow-up.
Jean Deaux, Krash
It's okay if you don't know who Jean Deaux is. The Chicago rapper/singer has flown under the radar for much of the early part of her career, even as she made appearances on projects from high-profile friends like Isaiah Rashad, Mick Jenkins, Saba, and Smino, whose video for "Anita" she directed and appeared in. It appears she's finally ready to shake off the anonymity suggested by her moniker and take her first steps into the spotlight with Krash. Don't let the throwback-looking cover fool you, Jean is about as modern a performer as they come, smoothly incorporating a dozen deft styles into her delivery, from jazzy raps reminiscent of Digable Planets' Ladybug to coolly seductive singing that shows she has all the tools to carve out a sizable spot in the rap game.
Lil Yachty, Nuthin' 2 Prove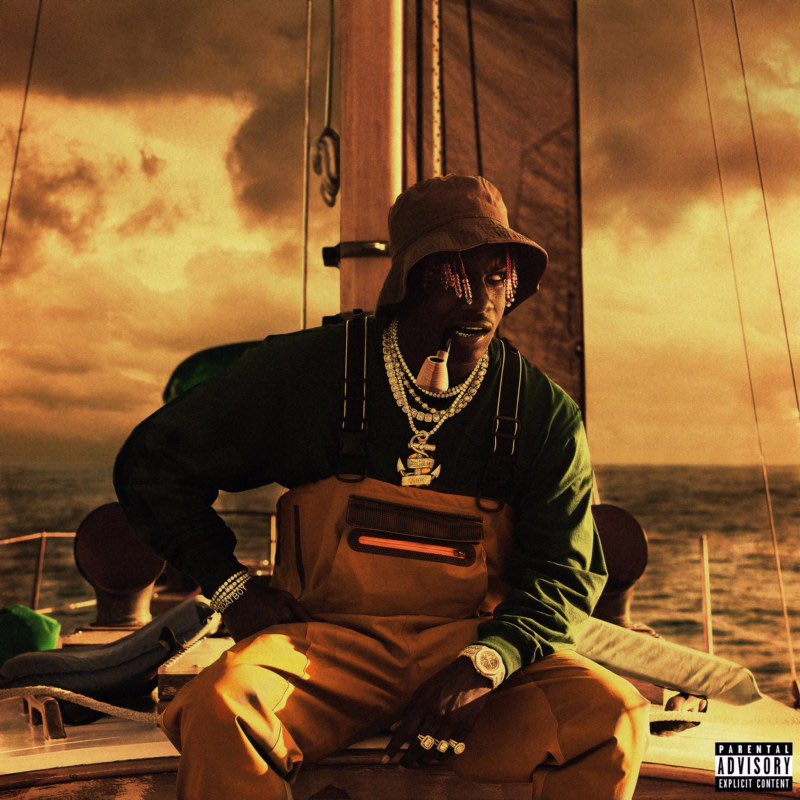 The album title for Lil Boat's latest may be considered something of a misnomer. Sure, he showed that he could deliver straightforward, aggressive rap on the more "mature" Lil Boat 2 from earlier this year, but counterintuitively, that album may have created more questions than it answered. Chief among those questions: Can Yachty find a way to bridge the gap between his lighthearted debut and the more abrasive, street-friendly rap demanded of his by Teenage Emotions' staunchest critics? If the answer turns out to be "yes," Yachty just might put all the naysaying to rest once and for all and finally get to just be himself.
Open Mike Eagle, This Is What Happens When I Try To Relax
Bringing more of his signature, relatable art rap, Open Mike follows up an impressive pro wrestling debut (seriously!) and an imagination capturing 2017 triumph in Brick Body Kids Still Daydream with a short collection of insightful ruminations on politics, success, and sticking to the grind.