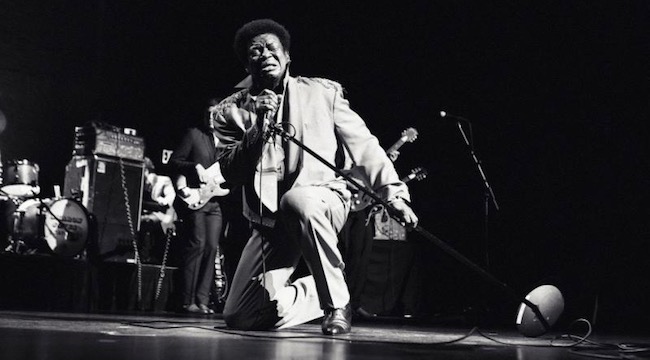 Charles Bradley didn't get enough time on this earth to really show what he could do. Discovered for his talents late in life, the soulful singer only put out three albums, No Time For Dreaming, Victim Of Love, and Changes before succumbing to stomach cancer on September 23, 2017. Fortunately, for his fans, Bradley left behind just enough material collected over the years for one last, posthumous album called Black Velvet that is set to be released next month on November 9.
Today, his label Daptone's Durham Records decided to share another offering from that release, a joyful, horn-soaked ballad titled "Can't Fight The Feeling."
"Can't Fight The Feeling" is the second single that's been released from Black Velvet thus far. Last month, his label shared the exhilarating track "I Feel A Change." Taken together, the two songs show that even in the face of a terrible illness, Bradley lost nothing of his exuberance or ability to reach the stars with that iconic wail when he entered the vocal booth. The prospect of eight more still in the can is extremely enticing.
Black Velvet is set to drop on November 9 via Daptone's Durham Records. Pre-order your copy of that album here and check out the new single "Can't Fight The Feeling" above.