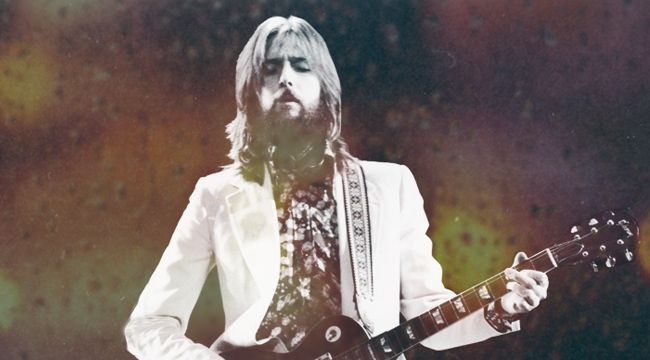 Over the last fifteen or so years, Eric Clapton has become a purveyor of a porch-sitting, iced-tea sipping kind of blues. Gone is the heavy blues rock of Layla And Other Assorted Love Songs, the island-inspired jams of 461 Ocean Blvd, and even the dated big synth of Journeyman and the polished schmaltz of Pilgrim. As a teenager with music tastes that were limited to that which my parents liked, I worshiped these albums and whatever version of Clapton existed therein. But with album titles like Old Sock and song titles like "So Tired" and "Rockin' Chair," Clapton's more recent music mostly chugs along, determined but not particularly inspired.
It's natural that Clapton's guitar and voice lack the energy and crispness of youth. We all lose our fastball at some point, the question is can we find another way to stay in the game? And Clapton has, while others have resigned themselves to the nostalgia carousel, playing old hits exclusively until they fall off or get pushed. Essentially, Eric Clapton became what he always admired (and copiously borrowed from) most: An old blues man. And good for him.
No one can doubt that he earned the right to near-exclusively play blues standards and the like while heading off into the sunset (heaven knows he's had enough practice throughout his career). But the move from growl to purr has consequences when it comes to the preservation of a legacy and the everlasting quest to hang onto cultural relevance despite the passage of time. Though, I wonder how much artists like Clapton really care about those things as they get older.
In a career that has spanned more than fifty years, Clapton has seen it all, rising with The Yardbirds and Cream, sitting in with the Beatles, and going solo with brief dalliances into reggae and American country music along with that unending fascination with the blues. Surely he knows how fleeting everything is. And that's especially and heartbreakingly true due to the loss of his young son and several collaborators and friends along the way; all while walking the hard road of addiction recovery.
There's a great Phil Ramone line about Frank Sinatra that was inspired by people who said Old Blue Eyes' voice had lost a step near the end of his career: "That's 60 years of pain, whiskey, and Ava [Gardner] all in that vocal." The point is that life and loss can change someone's voice and their art, so it stands to reason that it can rearrange their priorities too.
Maybe Clapton doesn't give a damn about how many plays "Motherless Children" has on Spotify or whether millennials have the appropriate amount of reverence for all he's done. Maybe caring about someone else's legacy is a fan hangup fueled by our inability to accept the passage of time and the rising irrelevance of everything we've ever held dear. Or, maybe it's just about sharing cool sh*t and not wanting it to get dismissed, out of hand, because a particular artist is known more as dad's favorite easy-listening staple than as a rock God in repose.
I suspect it's a mix, but there's not a lot I can do about the former two. I can, however, suggest a few deep(er) cuts from the first half of Clapton's career (pre-Behind The Sun/mid-80s synth takeover) that you should spend some time with if you're either unfamiliar or lapsed in the ways of Clapton's brilliance — particularly today, as he turns 72 — because that's where the fire burned brightest.
"Watch Out For Lucy" — Backless
A roadhouse jukebox ass-shaker, Backless is full of songs that make you want to throw on a gingham shirt, kick off your shoes, and dance. "Tulsa Time" and "If I Don't Be There By Morning" fit into that category as well.
"Promises" — Backless
Clapton's vocals are low effort here but it works for this soft, simple, and catchy song about the disillusion of a marriage and one of the people trapped in it.
"Double Trouble" — No Reason To Cry
A heavy howling cover of an Otis Rush blues track. There's smoke coming off the guitar and it's filling up the room.
"Everybody Oughta Make A Change" — Money And Cigarettes
1983's Money and Cigarettes is, to me, Clapton's last truly great album (great title too). Unplugged needs to be dealt with after saying something like that, but it's basically a collection of slowed down hits, blues standards, and "Tears In Heaven" with its understandable emotional heft. So I don't count that.
"Everybody Oughta Make A Change" is a highlight. A Sleepy John Estes cover, it's just a fun song with a kind of country guitar twang (thanks to Clapton and Ry Cooder) that recalls The Rolling Stones' "Do You Think I Really Care.
"Badge" — Goodbye
Off Cream's last album, Clapton co-wrote this with Harrison. This hardly counts as a deep cut since it's long been in Clapton's live show, but it's a really layered piece of music, as opposed to the more straightforward construction of a lot of Clapton's other songs.
"Bell Bottom Blues" — Layla And Other Assorted Love Songs
The title does this track no favors in that it dates the song severely, but "Bell Bottom Blues" is an incredibly relatable and powerful song about trying to hold onto love. And, like the album's title track, "Layla," it has a connection to Pattie Boyd (though there's some dispute), the woman who Clapton fell in love with (and later married) despite the fact that she was married to his friend George Harrison. Boyd's initial rejection of Clapton's advances sent him off on a self-destructive odyssey of sadness and drugs. "Bell Bottom Blues" conveys, to a minor degree (albeit about as maximum as one could in song), the level of agony Clapton felt when he was working on the album.
In that he does so many blues covers, Clapton naturally spends a lot of time going on about other people's heartache, but his talent is never more undeniable than when he's talking about his own.