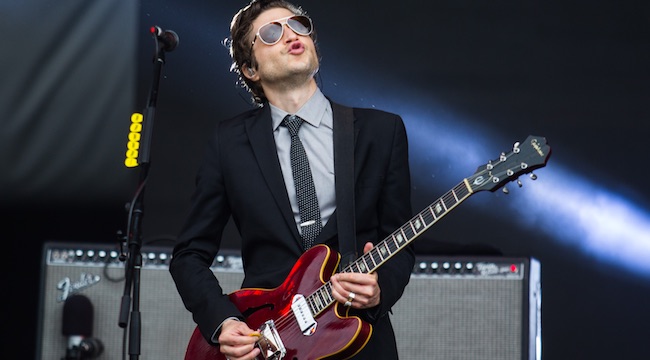 The phrase "return to form" has become something of an over-utilized trope among music critics to describe compelling projects made by long established acts. And yet, Interpol crafted a genuine return to form record in 2018 with their latest album Marauder. One of the standout songs from that record is a gritty, punk rock-tinged track "The Rover." Recently, the LA dance duo DJDS decided to add their own spin to that particular song, creating a glitchy sounding remix that is tailor-made for the club.
"We were thinking about remixers like Frankie Knuckles when we approached this one," DJDS explained in a statement. "A guy like that could take a song from any genre and make these incredible grooved out dub versions of his own. We looked at our remix of 'The Rover' like that… just trying to build something that could be played in a club late at night."
DJDS have a long track record of turning already compelling music into something even more unique and off-the-wall. They've worked with the likes of Kanye West on his sprawling album The Life Of Pablo, remixed St. Vincent's song "New York" and added worked with Empress Of on a compelling cover of Lana Del Rey's "Love." Their take on "The Rover" is yet another gem in a growing discography of soon-to-be dance classics.
Check out DJDS's remix of Interpol's song "The Rover" in the video above and compare it to original embedded below.