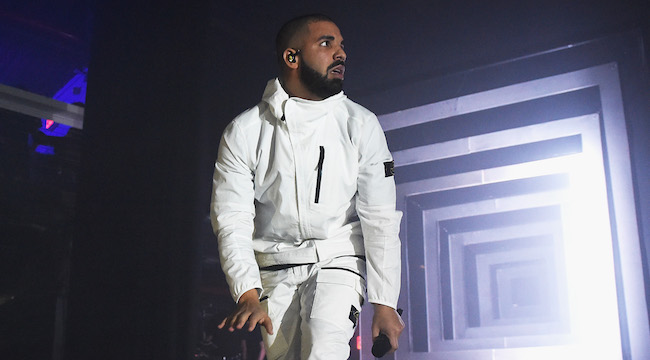 Drake has a penchant for getting tattoos of his creative inspirations, no matter how goofy or ill-advised most folks might think it is. Amongst his ink collection are portraits of Aaliyah, Lil Wayne, and Sade, and he recently told Celine Dion she may be getting honored in short order as well.
But first, Drake decided to pay homage to another entertainment legend in Denzel Washington, as his character Bleek Gilliam in the 1990 Spike Lee film, Mo' Better Blues. The artist, Inal Bersekov, shared a photo of the unfinished portrait on Instagram over the weekend, thanking Drake for his trust in depicting a character that obviously has great meaning for the Canadian singer/rapper.
He also commissioned some memorial ink for a fallen friend, FIf, who was shot and killed in Toronto last week. According to CBC, Two suspects armed with handguns approached him and fired multiple shots at close range. Drake also posted a photo on Instagram paying homage with a caption that read: ""RIP to one of our family members…our brother… I still can't even believe this morning was real. It was a honor to have shared years together and I will always keep your memory alive Forever Fif."
Drake recently showed love for another inspiration that is near and dear to his heart; his $200,000 donation to JJ Watt's Youcaring Hurricane Harvey Relief fundraiser helped bring the total for that campaign to over $10 million. He's also been popping up at live concerts for friends and proteges like 2 Chainz and rising London singer Jorja Smith.
Toronto's most famous resident has been teasing something new for a minute now; but in the meantime, his other antics have been more than enough to keep us amused and entertained. However, we're still hoping that whatever he reveals next gives us something to be inspired by as well.